2 news
Day
Friday, 11 December 2015
close
Friday, 11 December 2015
On 7 December 2015, during the COP 21, the Malagasy Minister of the Environment, Ecology, the Sea and the Forests, Ralava Beboarimisa, met with Edmond Moukala, Chief of the Africa Unit of the UNESCO World Heritage Centre, to discuss progress made in implementing recommendations from the World Heritage Committee regarding the conservation of the Rainforests of the Atsinanana. The Minister ...
1 min read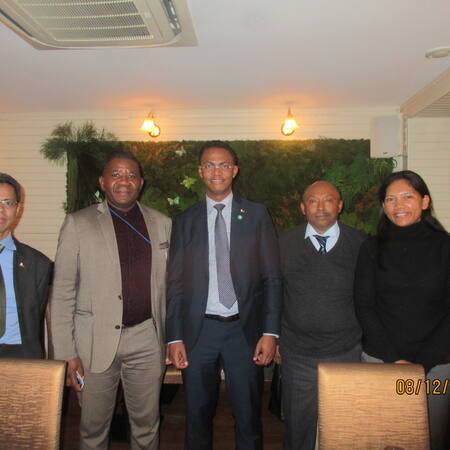 Friday, 11 December 2015
UNESCO is pleased to announce the Call for Participants for the Regional Youth Forum for the World Heritage in Africa, which will take place 28 April to 4 May 2016 on Robben Island World Heritage property in South Africa. The deadline for applications is 31 January 2016. Part of the World Heritage Education Programme, this African Youth Forum seeks to provide a sustainable platform to ...
1 min read