N°: 2292
To repair after the flood at Wildlife Rescue Centre in Phong Nha-Ke Bang National Park, Quang Binh Province, Viet Nam
Viet Nam
State Party
5,000 USD
Approved amount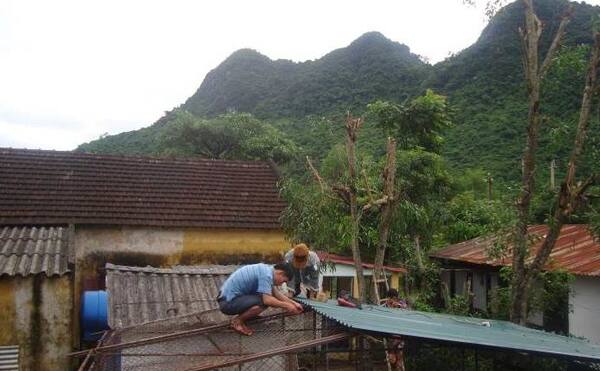 Objectives
In October 2010, heavy rains for several days caused 2 big floods in central parts of Viet Nam.
In Phong Nha-Ke Bang National Park, inscribed on the World Heritage List in 2003, lower sites were flooded which impacted on vegetation, roads and infrastructure and caused landslides. Breeding facilities, offices, veterinary medicine and some equipment were also flooded and broken down, affecting the wildlife rescue work at the Park.
This project aimed to support the following activities:
to evaluate the damage at the site;
to repair facilities and replace equipment at the wildlife rescue centre;
to increase wildlife rescue capacity for staff.
Results
In August 2011, 3 field surveys were conducted to select sites to release wildlife to its natural environment. The selection made met the criteria for rescue activities in case of flooding. As a result, there was no harm caused to the rescue activities during the flooding season in October-November 2011.
The necessary equipment for the wildlife rescue activities were replaced (veterinary tools and office equipment). The wildlife rescue station was repaired, as well as the 2 cages for primates in the botanical garden.
Finally, in September 2011, 8 staff was trained in the methods for rescuing and caring for turtles, small carnivores and pangolins.
---
This request was financed thanks to a contribution from the Government of Italy.
Properties:
Amount Requested: 5,000 USD

Type of Assistance: Natural / Emergency

World Bank: LIC
N°: 2292
Decision: Approved

Decision by: Director
Approved amount: 5,000 USD
Decision Date:
31 Mar 2011