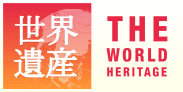 TBS
System Broadcasting Tokyo
Since 1996, Tokyo Broadcasting System (TBS) have been working towards the promotion of the World Heritage Convention and raising awareness on the conservation of the world heritage properties' outstanding universal value. This partnership was originally concluded between the World Heritage Centre and the National Federation of UNESCO Associations in Japan and became a direct TBS and UNESCO World Heritage Centre agreement since 2006.
« The World Heritage » documentary program produced by TBS is a series of 30 minutes films aiming to increase the convention's understanding among a large japanese audience. In September 2012, TBS has completed the broadcast of 800 episodes and is establishing now a « Digital Video Heritage Archive » that will be accessible to all. 
Tokyo Broadcasting System Holdings, Inc. Heads the TBS Group. Established in 1991, TBS is one of the leading private broadcasters in Japan with 27 televion channels and 33 affiliated radio stations.  « The World Heritage » documentary series has beeen one of its flagship programmes for the past 17 years.
Partnerships / Activities
2