Piazza del Duomo, Pisa
Italy
Factors affecting the property in 1994*
Other Threats:

inclination of the tower
International Assistance: requests for the property until 1994
Requests approved: 0
Total amount approved : 0 USD
Missions to the property until 1994**
Information presented to the Bureau of the World Heritage Committee in 1994
[Oral report by the MAP/UNEP coordinator of the "100 historical sites" Programme]
Summary of the interventions
Decisions adopted by the Committee in 1994
18 BUR VI.B
Piazza del Duomo, Pisa (Italy)
This site was inscribed in 1987. The MAP/UNEP Coordinator of the 100 historical sites" Programme informed the Bureau that the Technical and Scientific Committee created in 1988 and which was responsible for evaluating the security of the Tower of Pisa, did remarkable work. A series of enquiries, measures and studies were undertaken to obtain information on all the physico­mechanical characteristics of the substratum, and to make various hypotheses of structural evolution. The intervention approved by the Technical Committee in the spring of 1992 necessitated the development of a numerical model of finite elements of the substratum and the structure. The Committee retained the solution to reduce the inclination of the tower by 1/2 degree.
The Bureau noted with satisfaction this information.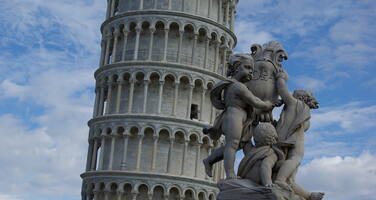 Italy
Date of Inscription:
1987
Category: Cultural

Criteria: (i)(ii)(iv)(vi)

Documents examined by the Committee
18COM (1994)
Exports
---
* : The threats indicated are listed in alphabetical order; their order does not constitute a classification according to the importance of their impact on the property.
Furthermore, they are presented irrespective of the type of threat faced by the property, i.e. with specific and proven imminent danger ("ascertained danger") or with threats which could have deleterious effects on the property's Outstanding Universal Value ("potential danger").
** : All mission reports are not always available electronically.