Great Barrier Reef
Australia
Factors affecting the property in 1994*
Ground transport infrastructure
Major visitor accommodation and associated infrastructure
Mining
Factors* affecting the property identified in previous reports
Road construction
Expansion project of a holiday resort
Proposed mine
International Assistance: requests for the property until 1994
Requests approved: 0
Total amount approved : 0 USD
Missions to the property until 1994**
Conservation issues presented to the World Heritage Committee in 1994
[Oral report during the session]
Summary of the interventions
Decisions adopted by the Committee in 1994
18 COM IX
SOC: Great Barrier Reef National Park (Australia)
Great Barrier Reef National Park (Australia)
The Committee was informed that the Minister of Environment, Australia, has temporarily halted a 1500-bed, resort development project immediately adjacent to the boundary of this site to allow for a study of potential impacts on the World Heritage site. The Committee requested the Centre to write to the Minister of Environment, Australia, expressing support for his efforts to protect this site from the impacts of the proposed large scale tourism development project.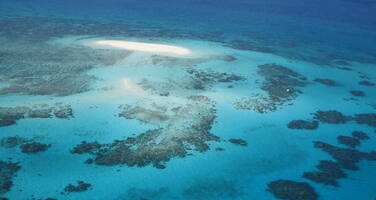 Australia
Date of Inscription:
1981
Category: Natural

Criteria: (vii)(viii)(ix)(x)

Documents examined by the Committee
18COM (1994)
Exports
---
* : The threats indicated are listed in alphabetical order; their order does not constitute a classification according to the importance of their impact on the property.
Furthermore, they are presented irrespective of the type of threat faced by the property, i.e. with specific and proven imminent danger ("ascertained danger") or with threats which could have deleterious effects on the property's Outstanding Universal Value ("potential danger").
** : All mission reports are not always available electronically.