Manas Wildlife Sanctuary
India
Factors affecting the property in 1990*
Civil unrest
Identity, social cohesion, changes in local population and community
Illegal activities
Land conversion
Factors* affecting the property identified in previous reports
Construction of a dam (issue resolved); Bodo people insurgency; Illegal removal of vegetation and poaching
International Assistance: requests for the property until 1990
Requests approved: 0
Total amount approved : 0 USD
Missions to the property until 1990**
Conservation issues presented to the World Heritage Committee in 1990
The Secretariat transmitted the concerns of the Bureau regarding the integrity of this site to the Indian authorities by a letter dated 8 August 1990.
The Indian authorities, by their letter of 22 August 1990, have acknowledged receipt of this letter and informed the Secretariat that the Bureau concerns have been communicated to the Director, Project Tiger, for a suitable response, since this site is being managed as a Tiger Reserve under this project.
Decisions adopted by the Committee in 1990
14 BUR IV.A.25
Manas Wildlife Sanctuary (India)
The Bureau recalled that this site had been invaded by people belonging to the Bodo tribe about a year ago and was concerned to note that the reserve was still occupied and that illegal removal of vegetation and poaching of animals continued. The local staff also seemed to have abandoned the park. The Bureau requested the Secretariat to continue its efforts to obtain a report on the state of conservation of this site from the Indian authorities before the forthcoming session of the World Heritage Committee. On the basis of the information received the Committee may wish to recommend that the Indian authorities nominate this site for inclusion in the List of World Heritage in Danger.
14 COM IX
SOC: Manas Wildlife Sanctuary (India)
Manas Wildlife Sanctuary (India)
The Committee was concerned to note that the reserve was still occupied by Bodo Tribesmen, and that poaching and illegal removal of vegetation was continuing. The Committee expressed the view that this property met the criteria for inscription on the List of World Heritage in Danger and instructed the Secretariat to suggest to the Indian authorities that they consider such an inscription.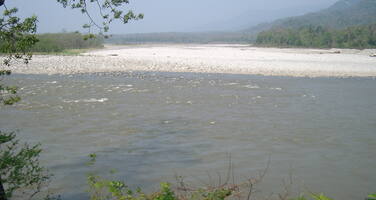 India
Date of Inscription:
1985
Category: Natural

Criteria: (vii)(ix)(x)

Danger List (dates): 1992-2011
Documents examined by the Committee
14COM (1990)
Exports
---
* : The threats indicated are listed in alphabetical order; their order does not constitute a classification according to the importance of their impact on the property.
Furthermore, they are presented irrespective of the type of threat faced by the property, i.e. with specific and proven imminent danger ("ascertained danger") or with threats which could have deleterious effects on the property's Outstanding Universal Value ("potential danger").
** : All mission reports are not always available electronically.