2 news
Keywords
Marine protected areaclose
Tuesday, 17 May 2022
Paris, 17 May 2022 – The Principality of Monaco and UNESCO signed today a new 3-year partnership to strengthen the scientific research of marine sites on the UNESCO World Heritage List and to pave the way for the use of carbon credit to help finance sites' conservation efforts. The new 3-year partnership will explore how carbon credit can help finance on-site conservation action at select ...
2 min read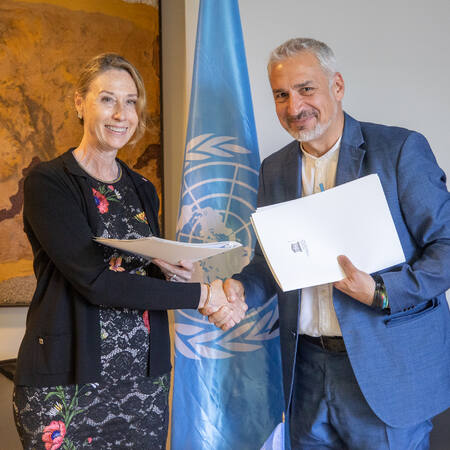 Friday, 20 April 2018
In recent years, big strides have been made toward protecting bigger shares of the ocean. According to the International Union for the Conservation of Nature (IUCN), 6,97% of the ocean is now covered by marine protected areas. Yet many challenges remain. UNESCO's World Heritage Marine Programme was invited to participate in the Monaco Blue Initiative to share and update on how the world's ...
2 min read