On 30 and 31 August 2018, the 70th anniversary of IUCN was celebrated at Fontainebleau, France with the theme "The Future of Landscapes: A New Relationship for People and Nature". It is at the Chateau de Fontainebleau, a World Heritage site, that in 1948 the founding assembly convened at the invitation of UNESCO to create the International Union for the Protection of Nature (IUPN), later to become the International Union for the Conservation of Nature (IUCN).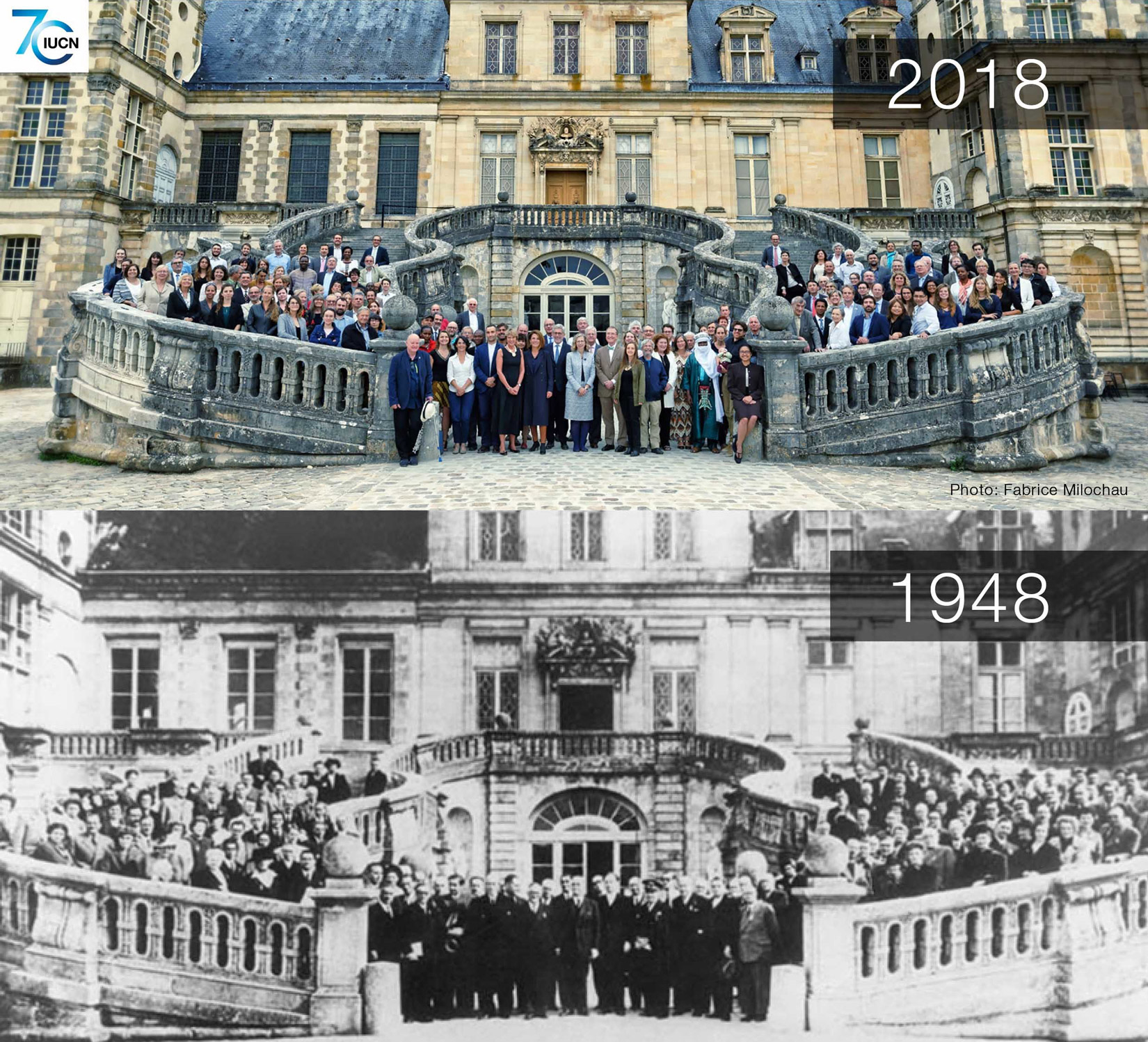 At the event, Lazare Eloundou Assomo, Deputy Director of the UNESCO World Heritage Centre, congratulated IUCN and highlighted the Centre's longstanding and ever-growing partnership with IUCN and the other Advisory Bodies to the World Heritage Committee – ICCROM and ICOMOS – in strengthening holistic nature-culture conservation to help achieve the 2030 Agenda for Sustainable Development.
UNESCO was the first UN agency to address landscapes at a global scale, notably through the 1962 Recommendation concerning the Safeguarding of Beauty and Character of Landscapes and Sites, and the 1972 World Heritage Convention. Since Cultural Landscapes became a category for inscription on the World Heritage List in 1992, 105 of the 1,092 properties on the World Heritage List are currently included as Cultural Landscapes, illustrating the diversity of outstanding human-nature interactions around the world.
The celebration reaffirmed the growing relevance of living cultural landscapes, including agricultural/agro-pastoral and sacred landscapes, not only to address the current biodiversity crisis but also as a driver for sustainable development. The need to strengthen collaboration with a wider range of stakeholders and to think more pragmatically beyond the nature-culture debate was also stressed.