World Heritage Centre Director Mechtild Rossler discusses impact of climate change on World Heritage sites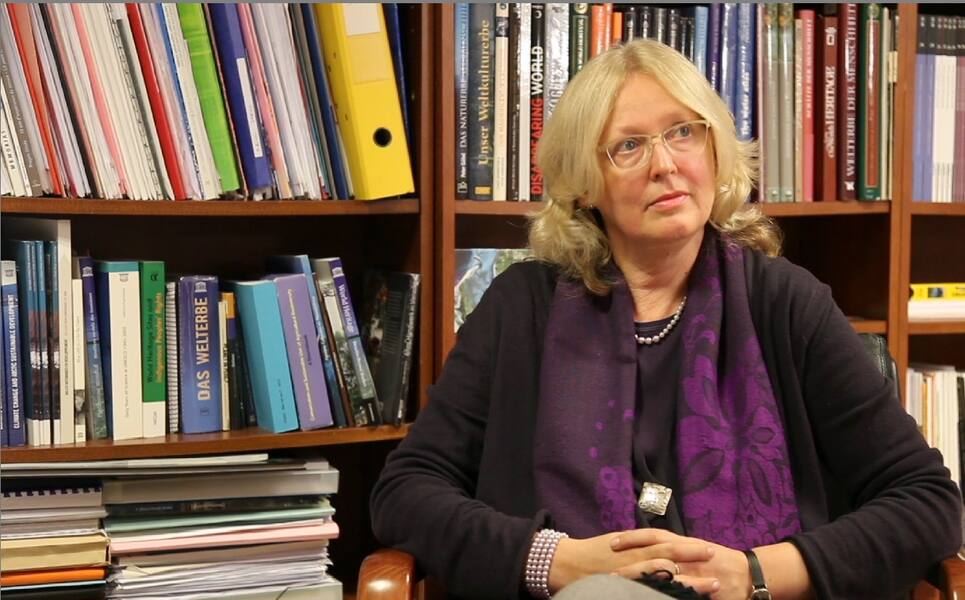 Saturday, 19 December 2015
1 min read
In the framework of the 21st Conference of the Parties to the United Nations Framework Convention on Climate Change (COP21), Mechtild Rössler, Director of the World Heritage Centre, highlights the importance of understanding climate change and its impact on UNESCO World Heritage sites.
"Climate change concerns all of us.  It concerns World Heritage sites, especially islands in the Pacific and the Caribbean," says Mechtild Rossler. 
Small Island Developing States (SIDS) are generally more vulnerable to environmental challenges and hence the first to be impacted by climate change. SIDS have become an important area for World Heritage identification and protection.
The Director of the World Heritage Centre also emphasized that even in Europe, the impact of climatic change is affecting World Heritage sites like Venice and its Lagoon, inscribed on the World Heritage List in 1987. The climatic phenomenon of acqua alta is damaging the site by contributing to rising sea levels.
The impact of climate change on World Heritage cultural and natural properties was brought to the attention of the 29th session of the World Heritage Committee in 2005, and the Policy on Climate Change, which looks into mitigation and adaptation measures which can be taken by site managers, was adopted. But taking measures "is the responsibility of the whole global community which is concerned by heritage conservation," says Ms Rossler.
From 30 November to 11 December 2015, Paris is hosting the COP 21. This session aims to produce a new international agreement to keep global warming below an increase of 2°C.  UNESCO is working in close synergy with the French authorities and the overall UN system in support of the event. In that context, UNESCO is also organizing and participating in events at its Headquarters in Paris.