Jaeger-LeCoultre helps Cocos Island National Park fight poaching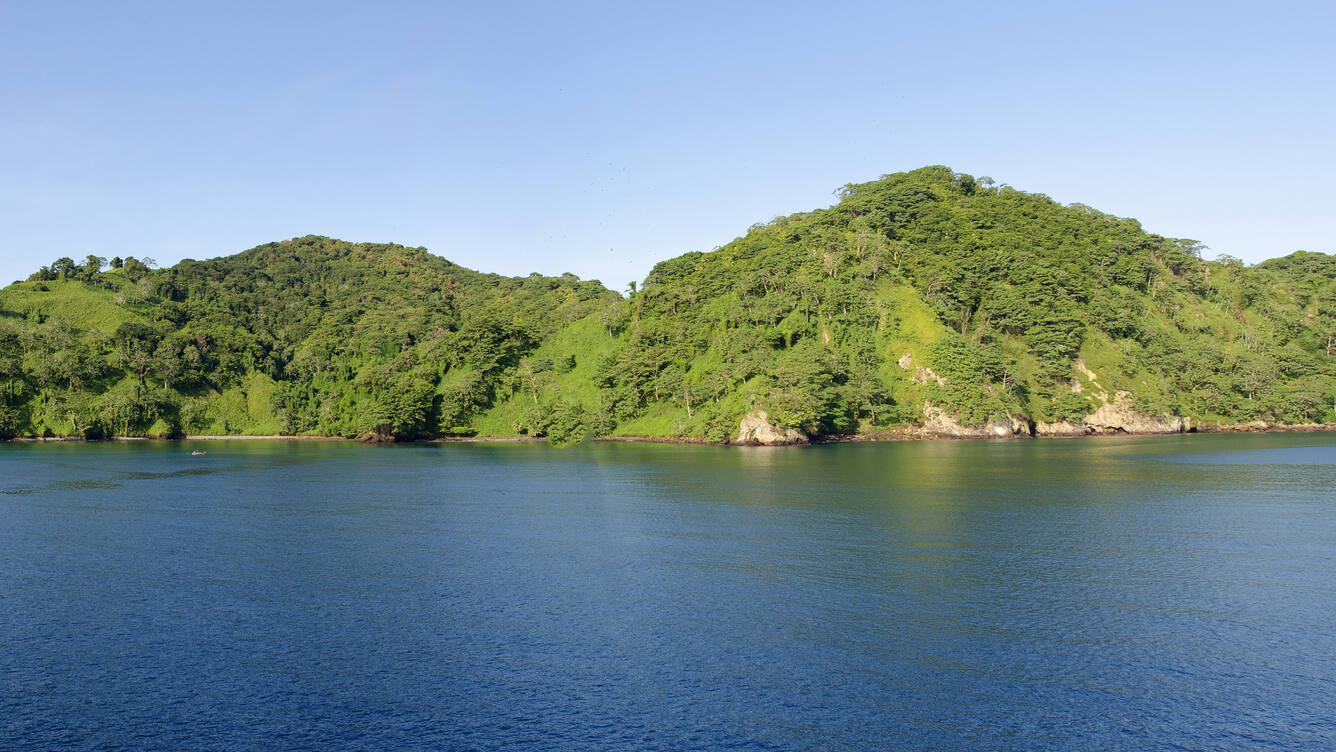 Illegal fishing threatens 30% of Marine World Heritage sites, and resources for monitoring and enforcement are always a challenge. Thanks to long-time World Heritage partner Jaeger-LeCoultre, Cocos Island National Park's efforts to fight illegal fishing recently got a major boost. The Swiss watch manufacture donated 30,000 euros, raised through the auction of diving watches inspired by World Heritage, to help maintain the park's patrol boats and fund the installation of a new radar system that facilitates remote monitoring.
Jaeger-LeCoultre has been a partner of UNESCO's World Heritage Centre since 2008. Support from the watch manufacture has made it possible for Columbia's Malpelo Flora and Fauna Sanctuary and Brazil's Fernando de Noronha and Atol das Rocas Reserves to purchase patrol vessels. Past Jaeger-LeCoultre auctions have helped the Philippines' Tubbataha Reefs Marine Park and Puerto-Princesa Subterranean River National Park, and India's Sundarbans National Park purchase monitoring and photography equipment. 
Cocos Island is located 550 kilometers off the Pacific Coast of Costa Rica. It is popular with divers, who consider it one of the best places in the world to see hammerhead and white tip sharks, manta rays, tuna, and dolphins. The park's wildlife and tourism are jeopardized by illegal fishing. A new initiative, led by the Island Marine Conservation Area and the Friends of the Cocos Islands Foundation, is working to fight this problem through a combination of more boats on the water and enhanced monitoring technology.
Thanks in part to the generous support of Jaeger-LeCoultre, Cocos Island's effort to fight illegal fishing has made major strides. It has included the installation of radars on land that will significantly increase monitoring capacity, and a crowdfunding campaign that raised $200,000 for the purchase of a new boat. It also supported the creation of a new surveillance center, modeled on the Great Barrier Reef's intelligence unit. The compliance and enforcement workshop the World Heritage Marine Programme convened last July, at which officials from the Great Barrier Reef shared their best practices with site managers from the Cosos Islands World Heritage site, helped inform its design.
"Established in a breathtakingly beautiful and unique Valley in Switzerland for 180 years, Jaeger-LeCoultre is fully dedicated to the conservation of the environment, the heritage and issues that could represent a growing business in a natural environment. Jaeger-LeCoultre has chosen to partner with UNESCO because it is a reference institution concerned with the challenging duality between economic development and the protection of our common marine heritage", said Isabelle Gervais, Jaeger-LeCoultre Global PR & Strategic Partnerships Director.
The generosity of public and private partners like Jaeger-LeCoultre make it possible for the Marine World Heritage Programme to do our work, and for Marine World Heritage sites to conserve the "Crown Jewels of the Ocean.