Panasonic World Heritage 2015 Calendar in paper, online and tablet PC app formats now available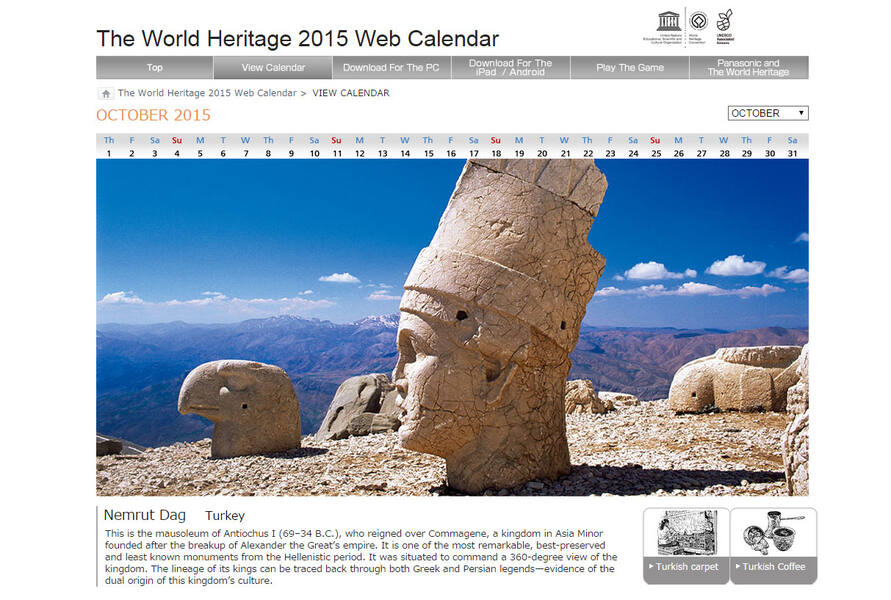 Monday, 22 December 2014
1 min read
The UNESCO World Heritage Centre and Panasonic Corporation have released the 2015 World Heritage calendar. Featuring stunning photographs of World Heritage sites from around the world, this popular calendar can be used in paper, online and tablet app versions.
UNESCO and Panasonic have been creating wall calendars since 1995 and a web version since 2010. The wall calendar includes brief descriptions of the featured sites in English, French and Spanish. The web version and the tablet PC version include content that is not available in the printed calendar, as well as informative games and other content related to World Heritage sites.
The tablet PC app calendar also includes fun facts about World Heritage sites in English, Chinese, French, Japanese and Spanish, and the pictures can be viewed as a slideshow.
The printed calendar can purchased online at the link below, or from the bookshop at UNESCO Headquarters in Paris, France. All proceeds from the sale of the calendars will be given to UNESCO.
Monday, 22 December 2014
1 min read