Palestine: Land of Olives and Vines - Cultural Landscape of Southern Jerusalem, Battir, inscribed on World Heritage List and on List of World Heritage in Danger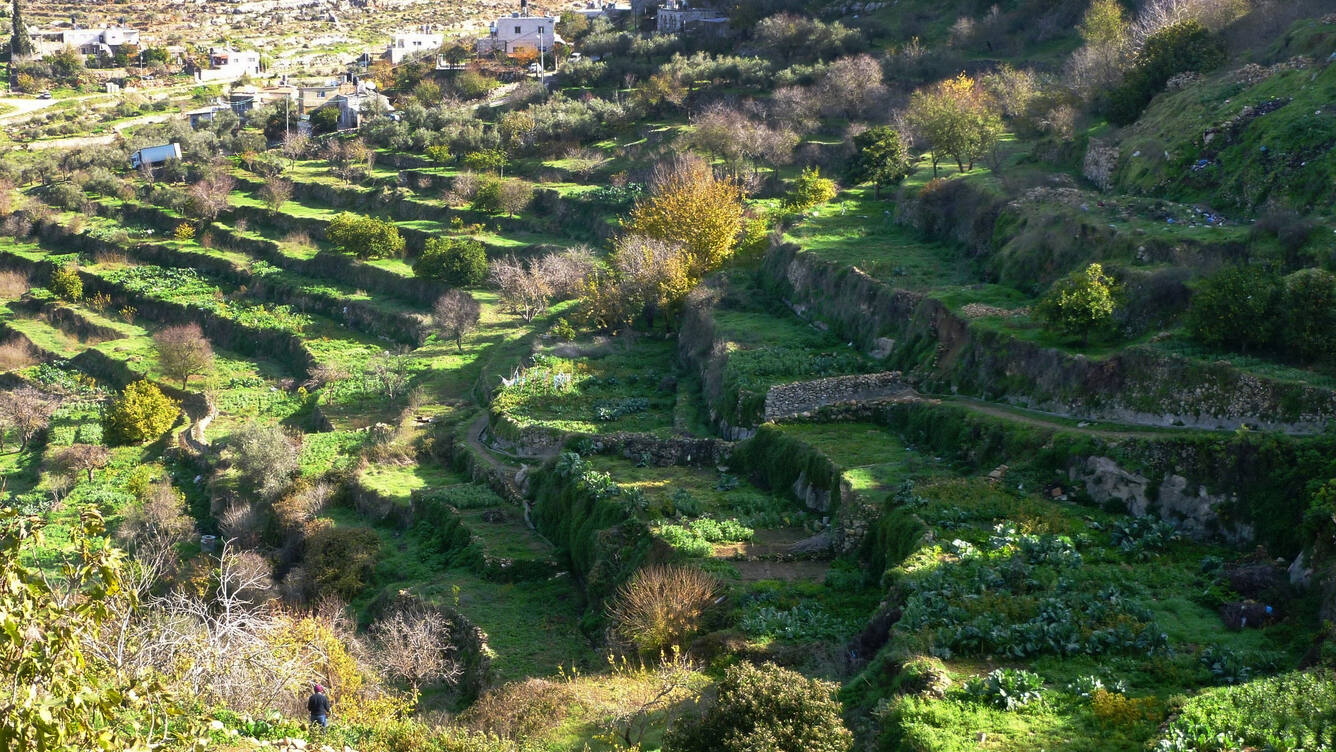 Friday, 20 June 2014
at 17:35
1 min read
Doha, 20 June – The World Heritage Committee today began the examination of 36 sites nominated for inclusion on the World Heritage List.  The first property discussed was Palestine: Land of olives and vines, Cultural Landscape of Southern Jerusalem, Battir, submitted by Palestine as an emergency nomination.
The Committee approved the inscription of the site on the World Heritage List. It also inscribed the property on the List of World Heritage in Danger after finding that the landscape had become vulnerable under the impact of socio-cultural and geo-political transformations that could bring irreversible damage to its authenticity and integrity, citing the start of construction of a separation wall that may isolate farmers from fields they have cultivated for centuries.
Palestine: Land of Olives and Vines - Cultural Landscape of Southern Jerusalem, Battir, is located a few kilometres south-west of Jerusalem, in the Central Highlands between Nablus and Hebron. The Battir hill landscape comprises a series of farmed valleys, known as widian, with characteristic stone terraces, some of which are irrigated for market garden production, while others are dry and planted with grape vines and olive trees. The development of terrace farming in such a mountainous region is supported by a network of irrigation channels fed by underground sources. A traditional system of distribution is then used to share the water collected through this network between families from the nearby village of Battir.
The 38th session of the World Heritage Committee began on 15 June and will continue through to 25 June, under the Chair of Sheikha Al Mayassa Bint Hamad Bin Khalifa Al Thani.