World Heritage Committee to meet in Doha from 15 to 25 June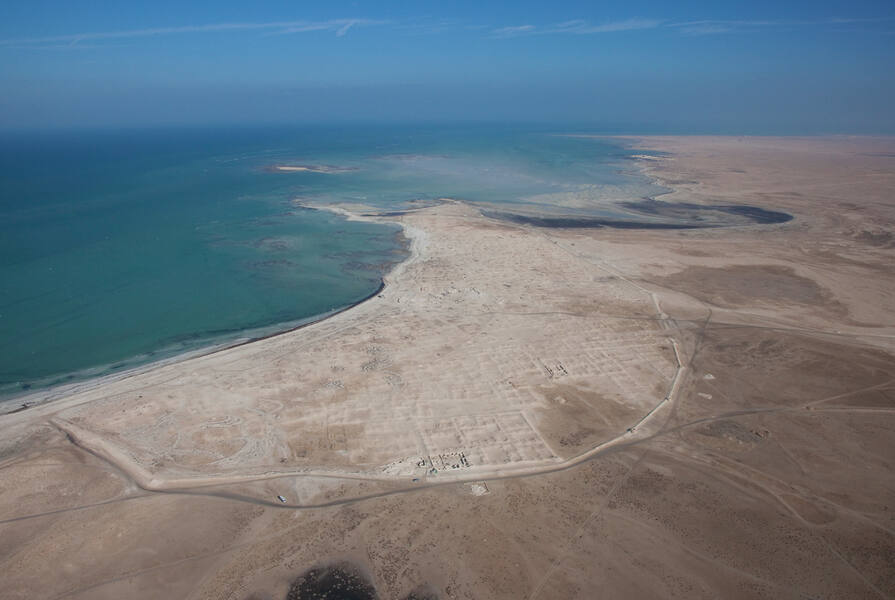 Wednesday, 28 May 2014
4 min read
The World Heritage Committee will consider the inscription of 40 sites on UNESCO's World Heritage List when it meets in Doha (Qatar) from 15 to 25 June under the chair of Sheikha Al Mayassa Bint Hamad Bin Khalifa Al Thani.
Sites to be considered include five that are extensions to sites already on the List. The state of conservation of existing World Heritage sites will also be reviewed during the session.
Media wishing to attend the session must register
online
before 30 May
A press conference will be held on 16 June (1 p.m.) with Sheikha Al Mayassa Bint Hamad Bin Khalifa Al Thanialongside representatives of UNESCO and the Committee's advisory bodies (International Union for Conservation of Nature, IUCN; International Council on Monuments and Sites, ICOMOS).
Also online, members of the public will be able to follow the work of the session via daily webcasts (see https://whc.unesco.org/).
The following nominations by States Parties to the World Heritage List are expected be examined during the session, but some countries may withdraw some nominations before the meeting:
Natural sites: Okavango Delta (Botswana), South China Karst (Phase II) [Extension of the "South China Karst"] (China), Stevns Klint (Denmark), Wadden Sea [Extension of the "Wadden Sea" (Germany/Netherlands)] (Denmark and Germany), Tectono-volcanic Ensemble of the Chaine des Puys and Limagne Fault (France), Great Himalayan National Park (India), Mt. Hamiguitan Range Wildlife Sanctuary (Philippines), Bialowieza Forest [extension and renomination of "Belovezhskaya Pushcha / Białowieża Forest" (Belarus/Poland), Cat Ba Archipelago (Viet Nam).
Mixed natural and cultural sites: Ancient Maya City and Protected Tropical Forests of Calakmul, Campeche [extension of the "Ancient Maya City of Calakmul, Campeche"] (Mexico), Trang An Landscape Complex (Viet Nam).
Cultural sites: Qhapaq Nan, Andean Road System (Argentina, Bolivia, Chile, Colombia, Ecuador, Peru), The Grand Canal (China), Precolumbian Chiefdom Settlements with Stone Spheres of the Diquís (Costa Rica), Sites of Great Moravia: The Slavonic Fortified Settlement at Mikulčice and the Church of St Margaret of Antioch at Kopčany (Czech Republic, Slovakia), Decorated Cave of Pont d'Arc, known as Grotte Chauvet-Pont d'Arc, Ardèche (France), Carolingian Westwork and Civitas Corvey (Germany), Tongo-Tengzuk Tallensi Cultural Landscape (Ghana), Rani-ki-Vav (The Queen's Stepwell) at Patan, Gujarat (India), Sharhr-I Sokhta (Iran), Erbil Citadel (Iraq), Caves of Maresha and Bet-Guvrin in the Judean Lowlands as a Microcosm of the Land of the Caves (Israel), The Vineyard Landscape of Piedmont: Langhe-Roero and Monferrato (Italy), Tomioka Silk Mill and Related Sites (Japan), Silk Roads: Initial Section of the Silk Roads, the Routes Network of Tian-shan Corridor (Kyrgyzstan, China and Kazakhstan), Mount Mulanje Cultural Landscape (Malawi), Pyu Ancient Cities (Myanmar), Van Nellefabriek (Netherlands), Namhansanseong (Republic of Korea), Bolgar Historical and Archaeological Complex (Russian Federation), Historic Jeddah, the Gate to Makkah (Saudi Arabia), Cultural Landscape of Valle Salado de Añana (Spain), Jaén Cathedral (Extension of the "Renaissance Monumental Ensemble of Ubeda and Baeza") (Spain), Silk Roads: Penjikent-Samarkand-Poykent Corridor, (Tajikistan and Uzbekistan), Bursa and Cumalikizik: the Birth of the Ottoman Empire (Turkey), Pergamon and its Multi-Layered Cultural Landscape (Turkey), Khor Dubai (Dubai Creek) (United Arab Emirates), Monumental Earthworks of Poverty Point (United States of America), Barotse Cultural Landscape (Zambia).
The proposed inscription of Palestine: Land of Olives and Vines – Cultural Landscape of Southern Jerusalem, Battir, will be reviewed by the Committee under the emergency procedure applied to sites facing serious dangers (see items 161 and 162 in the World Heritage Convention's Operational Guidelines.
Useful documents that need to be consulted to understand the work of the Committee include: evaluations by the World Heritage Committee's advisory bodies: IUCN Evaluations of Nominations of Natural and Mixed Properties to the World Heritage List and Addendum; ICOMOS Evaluation of Nominations of Cultural and Mixed Properties to the World Heritage List and Addendum; state of conservation reports of sites on the List; Reports on sites on the List of World Heritage in Danger.
A number of side events will be held during the session, notably an African Ministers' Round Table discussion on World Heritage in Africa (21 June, 1 p.m. to 3 p.m.). Another side event will be devoted to World Heritage partnerships highlighting successful preservation projects supported by private sector companies and foundations (22 June, 7 p.m. to 9 p.m.).
During the session, Committee members will be presented with the conclusions and recommendations of a World Heritage Youth Forum that will be held in Qatar from 4 to 15 of June.
Please note that the Provisional Timetable of the meeting and of the order in which sites are reviewed cannot be predetermined with complete accuracy as the rate of progress of the debates can vary and the order of agenda items may need to be changed.
---
UNESCO Media Contact in Qatar
Sue Williams
+33(0)6 15 92 93 62
s.williams@unesco.org
Follow #WorldHeritagefor tweets about important World Heritage Committee decisions during the session. Soon after tweeting, UNESCO will issue press releases about these decisions in Arabic, Chinese, English, French, Russian and Spanish.
https://www.facebook.com/unesco
B-rolls of new World Heritage sites will be available as soon as they are inscribed at:
http://www.unesco.org/new/en/media-services/multimedia/news-videos/b-roll/
Photo galleries of new World Heritage sites will also be available at: www.unesco.org/new/en/media-services/multimedia/photos/photos-for-the-new-inscriptions-2014/
Wednesday, 28 May 2014
4 min read