UNESCO Director-General Condemns Destruction to the Museum of Islamic Art in Cairo, Egypt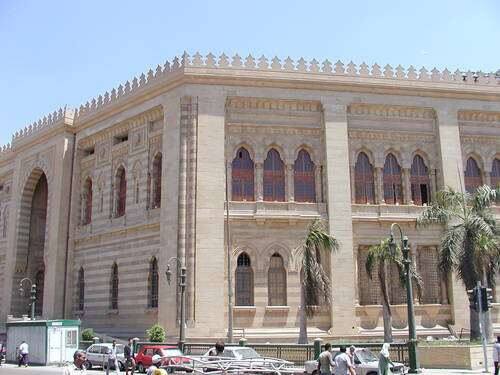 Friday, 24 January 2014
at 19:00
1 min read
The Director-General of UNESCO, Irina Bokova, today expressed grave concern about the damage to Egypt's Museum of Islamic Art, following the reported explosion of a car near the Police Security Directorate, which is located at Port Said Street in Cairo, in front of the main entrance of the Museum.
"I firmly condemn this attack and the destruction it has caused to the world-renowned Museum of Islamic Art in Cairo, which hosts thousands of invaluable artefacts," said Irina Bokova. "This raises the danger of irreversible damage to the history and identity of the Egyptian people."
"I pledge today that I will mobilise all of UNESCO's experience and expertise to rebuilding the Museum and restoring the damage – this is as essential for the people of Egypt as it is for women and men across the world," declared the Director-General. "This heritage is part of the universal story of humanity, shared by all and we must all do everything to safeguard it."
The Director-General applauded the Ministry of State for Antiquities, as well as representatives from civil society in Cairo, for their immediate action and efforts to rescue damaged artefacts and take first measures for their conservation.
"In the spirit of solidarity, I appeal today to all Member States to support action to rehabilitate the Museum, the galleries and displays," concluded Irina Bokova.
Friday, 24 January 2014
at 19:00
1 min read
World Heritage Properties (1)