New database : State of Conservation of World Heritage properties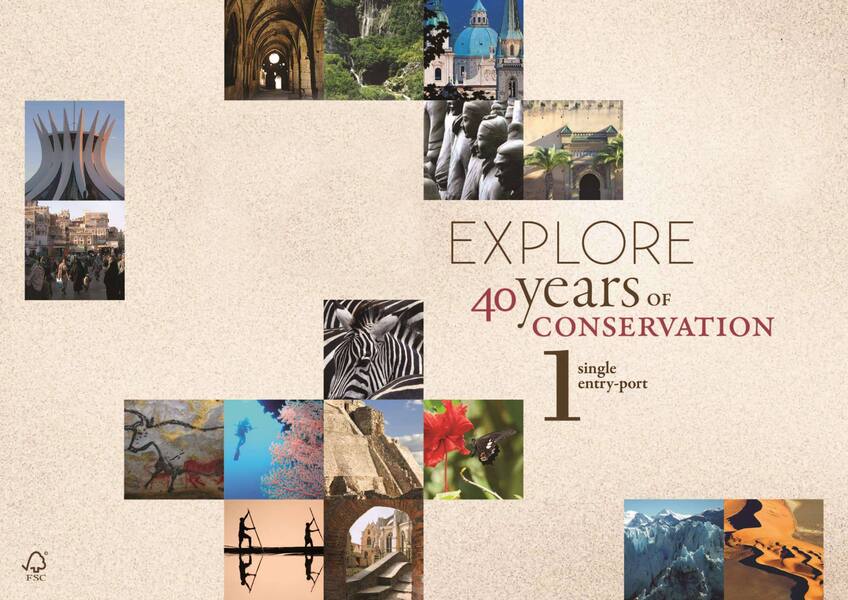 Saturday, 16 November 2013
1 min read
The significant number of reports prepared by UNESCO and the Advisory Bodies to the World Heritage Committee represents an exceptional documentation on conservation issues, one of the most comprehensive monitoring systems of any international conventions, through a global network of hundreds of sites.
The Information System is a comprehensive database on the state of conservation of World Heritage properties and the factors affecting their Outstanding Universal Value, which allows the visualization the evolution of the state of conservation of a property over time.  It is integrated with other databases on Nominations, International Assistance, Missions, World Heritage Committee's decisions, statutory documents, etc. It is publicly available for all stakeholders of the World Heritage Convention (States Parties, site managers, UNESCO, Advisory Bodies, NGOs) as well as researchers, students and interested members of the public.
Advanced Search
A comprehensive advanced search function is available with over 100 options, including: region, State Party, property name, category (natural, mixed or cultural), criterion, year or period, theme, as well as type of threats and key word.
Display of results
Search results can be displayed either as a list with a summary of the threats affecting the properties, or as a table where each column can be sorted in alphabetical/chronological order.
Detailed view
All information available on the state of conservation of a property in a given year is presented on a single user-friendly page.  Direct links to background information are also available.
Statistics
All statistical data relevant to the user such as percentages or numbers of properties per year, region, category and affected by any given threat can be displayed.
Charts
Interactive charts are systematically proposed (trend lines, pie charts, column charts, etc.). A click on any section of a chart provides direct access to the relevant information.
Exports
Results of queries and detailed reports can be exported either as an Excel spread sheet or a Word document.