N°: 2002
Technical assistance for the preservation of the Cerro Rico of Potosí
Bolivia (Plurinational State of)
State Party
26,285 USD
Approved amount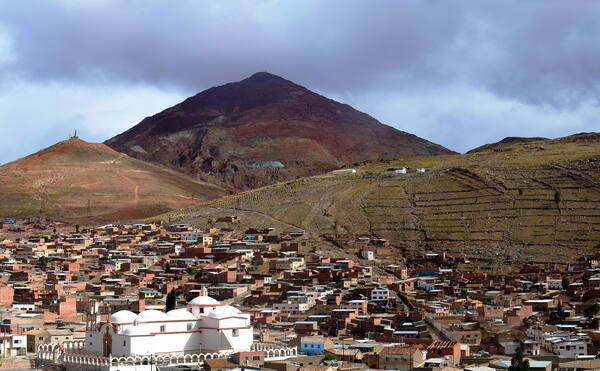 Objectives
The Cerro Rico (Rich Mountain) where a major silver mine in modern times is located, is an important part of the city of Potosí, which was inscribed on the World Heritage List in 1987. Portions of the summit of the mountain have collapsed, the most recent and critical collapse dating back mid-February 2011, thereby threatening the authenticity of the World Heritage property. Urgent and appropriate action must be taken to protect human lives, to improve working conditions and to prevent further deterioration of this vulnerable component of the property.
The activities foreseen in this request aimed to send a technical mission to the site in May 2011 and to organize an International Expert Meeting to urgently establish recommendations and guidance for the conservation and management of the property and its components. In particular, it was expected that an Action Plan would be developed to assist the State Party in identifying required measures for the preservation of the Mountain, including the definition of regulations for the control of mining activities.
Results
The expert mission to Potosí (23-27 May 2011) identified the main reasons for the instability of the Cerro Rico and recommended the creation of an emergency inter-ministerial body with under the Presidency of the State. It also underlined 6 priority measures for the preservation of the integrity of the site and the safety of the workers, as well as 16 other measures related to mining activities, safety, rights of workers, and conservation of the surface of the hill and of its underground.
The Emergency Committee for the Safety of the Cerro Rico was created in December 2011, including representatives from the Ministries of Cultures, Mining and Metallurgy, Environment and Water, Presidency and Foreign Affairs. This entity played an important role in facing the current emergency of Cerro Rico.
The final report of the geophysical study was received by the World Heritage Centre on 28 March 2012. Also in 2012, an agreement was signed with the Manquiri Mining Enterprise by the Ministry of Cultures on the consolidation and protection of the top of the mountain and the conservation of old mine remains.
Properties:
Amount Requested: 28,285 USD

Type of Assistance: Cultural / Conservation

Modality: Technical Cooperation

World Bank: LMC
N°: 2002
Decision: Approved

Decision by: Chairperson
Approved amount: 26,285 USD
Decision Date:
2 Mar 2010