World Heritage in the Congo Basin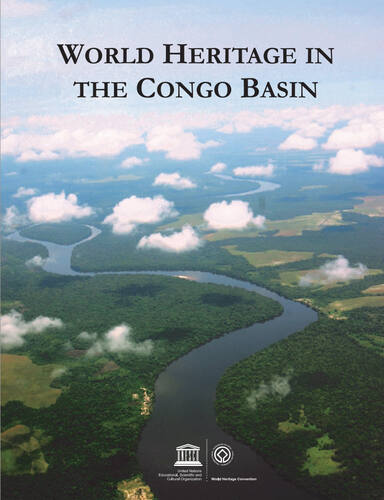 This publication is intended for both biodiversity specialists and the general public. It provides detailed information on two important initiatives undertaken by the World Heritage Centre for the preservation of natural heritage in Central Africa.
The first initiative, "Biodiversity in Regions of Armed Conflict: Protecting World Heritage Sites in the Democratic Republic of the Congo" addresses the problems of natural heritage preservation in zones of armed conflict.
The second, "Central African World Heritage Forest Initiative" (CAWHFI) deals with the improvement of protected areas management in the Congo Basin in order to lend support to these sites for their inscription on the World Heritage List. Both programmes have received substantial financial assistance from the Italian and Belgian governments as well as the United Nations Foundation, the French Fund for the Environment, and the European Commission.
The booklet shows how the UNESCO World Heritage Convention is contributing to the reinforcement of protected areas in this region as well as to the promotion of sound and sustainable management of natural heritage of these sites. The publication also highlights how UNESCO World Heritage programmes support and complement other regional African programmes such as the Yaounde Declaration and the COMIFAC Convergence Plan.
Indeed, in spite of the global importance and international recognition of numerous sites, many in this region are still threatened by unsustainable development, excessive tourism pressures and armed conflict. Today, there are 15 natural heritage sites inscribed on UNESCO's List of World Heritage in Danger, five of which are in the Democratic Republic of Congo. There are currently only seven natural World Heritage sites in Central Africa, six of which are in the moist forest zone of the Congo Basin. One of the latter, the Ecosystem and Cultural Landscape Relict of Lopé-Okanda in Gabon, is a mixed natural and cultural World Heritage site. Several other protected areas of global importance for biodiversity preservation exist in Central Africa. However, the majority of them have not yet acquired all the criteria necessary for their inscription on the World Heritage List.
Dates
Date Start: Monday, 21 June 2010
Date end: Monday, 21 June 2010