Pythagoreion and Heraion of Samos
Greece
Factors affecting the property in 1994*
Air transport infrastructure
Effects arising from use of transportation infrastructure
Ground transport infrastructure
Major visitor accommodation and associated infrastructure
Factors* affecting the property identified in previous reports
Ground transport infrastructure
International Assistance: requests for the property until 1994
Requests approved: 0
Total amount approved : 0 USD
Missions to the property until 1994**
Summary of the interventions
Decisions adopted by the Committee in 1994
18 BUR VI.B
Pythagoreion and Heraion of Samos (Greece)
This site, which was inscribed in 1992, is threatened by the expansion of activities linked with tourism. The avenues and surrounding area of the archaeological site are threatened by urbanism and the construction of hotel complexes. Moreover, the archaeological site is subject to vibrations from the nearby airport which now accommodates large carriers, and for which an extension is planned.
The Bureau requested the World Heritage Centre to request the Greek authorities to ensure that the Antiquities Law is strictly observed, so as to limit threats weighing on the site due to tourist development activities and notably the construction of hotels in the zone of Pythagoreion. In view of the danger caused by increased air traffic, the authorities should be requested to halt possible plans to extend the airport and preferably to identify a more appropriate site.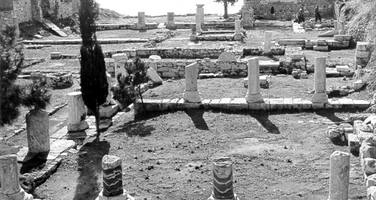 Greece
Date of Inscription:
1992
Category: Cultural

Criteria: (ii)(iii)

Documents examined by the Committee
18COM (1994)
Exports
---
* : The threats indicated are listed in alphabetical order; their order does not constitute a classification according to the importance of their impact on the property.
Furthermore, they are presented irrespective of the type of threat faced by the property, i.e. with specific and proven imminent danger ("ascertained danger") or with threats which could have deleterious effects on the property's Outstanding Universal Value ("potential danger").
** : All mission reports are not always available electronically.