Robbert Casier
ASSISTANT PROGRAMME SPECIALIST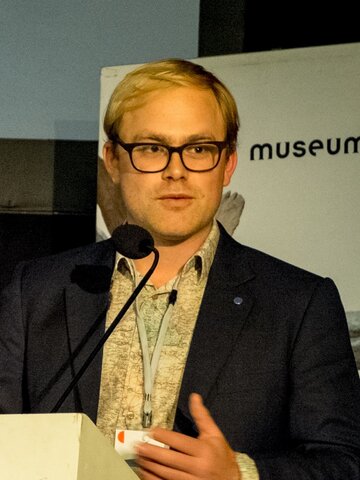 Robbert Casier is Assistant Programme Specialist at UNESCO's World Heritage Marine Programme, based in Paris, France. At the World Heritage Centre he follows up on state of conservation dossiers, implements ecosystem-based marine spatial planning and capacity building initiatives in World Heritage marine sites. He also works for UNESCO's Intergovernmental Oceanographic Commission on the identification and documentation of marine spatial planning initiatives around the world.
He has co-authored several articles and publications, including Natural Marine World Heritage in the Arctic Ocean and The Future of the World Heritage Convention for Marine Conservation.
Prior to his work at UNESCO's World Heritage Centre and IOC, he was the Flemish Youth Delegate for Climate Policy. Together with Youth Representatives from all over the world, he developed several lobbying-initiatives that ultimately led to the acknowledgement of "intergenerational equity" in the Paris Climate Agreement. This was the first multilateral environmental treaty to codify the principle of intergenerational equity. He also worked on threat assessments of marine protected areas, a wide array of environmental topics in Brussels, and he conducted field work in South Africa, Mozambique, Russian Federation (Lake Baikal) and the Mediterranean Sea. In 2011 he was awarded an Alfred Toepfer Natural Heritage Scholarship from the EUROPARC Federation.
He obtained his masters degree in marine geology in 2010 from the Renard Centre of Marine Geology, University of Ghent, Belgium. His main interests are scuba diving, genealogy and exploration.