Abu Mena
Egypt
Factors affecting the property in 2001*
Ground transport infrastructure
Land conversion
Water (rain/water table)
Other Threats:

Risk of collapse
Factors* affecting the property identified in previous reports
Increasing flow of pilgrims,
Possible reconstruction of the church over the Saint's tomb
International Assistance: requests for the property until 2001
Requests approved: 1 (from 2001-2001)
Total amount approved : 7,000 USD
Missions to the property until 2001**
September 2001: World Heritage Centre mission
Conservation issues presented to the World Heritage Committee in 2001
Further to an alarming report prepared in 2000 by an ICOMOS expert, the Director and Chief of the Arab Unit a.i. of the World Heritage Centre carried out a visit to the site in September 2001.
A land-reclamation programme for the agricultural development of the region, funded by the World Bank, has caused in the past ten years a dramatic raise of the water table. The local soil, which is exclusively clay, is hard and capable of supporting buildings when in a dry state, but becomes semi-liquid with excess water. The destruction of numerous cisterns, disseminated around the city, has entailed the collapse of several overlying structures. Huge underground cavities have opened in the north-western region of the town. The risk of collapse is so high that the authorities were forced to fill with sand the bases of some of the most endangered buildings, including the crypt of Abu Mena with the tomb of the Saint, and close them to the public. A large banked road, moreover, was executed to enable movement within the site.
The Supreme Council of Antiquities is trying to counteract this phenomenon by digging trenches, and has enlarged the listed area in the hope of lowering the pressure of the irrigation. These measures, however, have proved to be insufficient, taking into account the scale of the problem and the limited resources available.
Summary of the interventions
Decisions adopted by the Committee in 2001
25 COM X.3-4
Examination of nominations of cultural and natural properties to the List of World Heritage in Danger
X.3 Following the review of the state of conservation reports and the recommendations of the twenty-fifth extraordinary session of the Bureau, the Committee decided to inscribe the following properties on the List of World Heritage in Danger:
Rice Terraces of the Philippine Cordilleras (Philippines)
Abu Mena (Egypt)
X.4 Furthermore, the Committee decided to remove Iguaçu National Park (Brazil) from the List of World Heritage in Danger.
The Bureau may wish to adopt the following decision:
"The Bureau recommends the inscription of Abu Mena on the List of World Heritage in Danger, and requests the Egyptian authorities to coordinate with all the competent national institutions, and the WHC, with a view to identifying rapidly the necessary corrective measures to ensure the safeguarding of the site."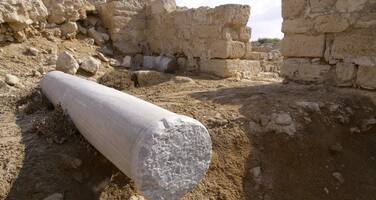 Egypt
Date of Inscription:
1979
Category: Cultural

Criteria: (iv)

Danger List (dates): 2001-present
Documents examined by the Committee
25COM (2001)
Exports
---
* : The threats indicated are listed in alphabetical order; their order does not constitute a classification according to the importance of their impact on the property.
Furthermore, they are presented irrespective of the type of threat faced by the property, i.e. with specific and proven imminent danger ("ascertained danger") or with threats which could have deleterious effects on the property's Outstanding Universal Value ("potential danger").
** : All mission reports are not always available electronically.