Historic Centre of Florence
Italy
Factors affecting the property in 1994*
Factors* affecting the property identified in previous reports
Car-bomb in the historical centre in May 1993
International Assistance: requests for the property until 1994
Requests approved: 0
Total amount approved : 0 USD
Missions to the property until 1994**
Conservation issues presented to the World Heritage Committee in 1994
[Oral report to the World Heritage Committee] 
Summary of the interventions
Decisions adopted by the Committee in 1994
18 COM IX
SOC: Florence (Italy)
Florence (Italy)
The Committee recalled that the Bureau of the World Heritage Committee at its seventeenth session in 1993 was informed of the severe damage caused by a car-bomb in the historical centre of Florence in May 1993. The Delegate of Italy informed the Committee of the actions the Government of Italy had taken after the bombing. He confirmed that the restoration works would be entirely concluded by mid-1995. An analysis of the damages to the historical structures and the art objects had provided important information on the effectiveness of certain protection measures and new instructions were to be issued to prevent the repetition of such events or to limit damage.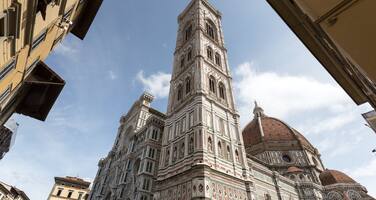 Italy
Date of Inscription:
1982
Category: Cultural

Criteria: (i)(ii)(iii)(iv)(vi)

Documents examined by the Committee
18COM (1994)
Exports
---
* : The threats indicated are listed in alphabetical order; their order does not constitute a classification according to the importance of their impact on the property.
Furthermore, they are presented irrespective of the type of threat faced by the property, i.e. with specific and proven imminent danger ("ascertained danger") or with threats which could have deleterious effects on the property's Outstanding Universal Value ("potential danger").
** : All mission reports are not always available electronically.