Following the launching in December 2006 of the Patrimonito Storyboard Competition organized by the World Heritage Centre in coordination with the UNESCO Associated Schools, the contest results are now available.
Four hundred students from the Republic of Congo, the Democratic Republic of Congo, Rwanda and Uganda registered to take part in the Competition. They submitted one hundred fifty-nine storyboards carrying the theme on the protection of the World Heritage sites of the National park of Virunga (DRC), the Rwenzori Mountains National Park and the Bwindi Impenetrable National Park (Uganda).
The next episode of the Patrimonito's World Heritage Adventures cartoon series will be produced on the basis of the winning storyboard. The name of the author, the name of the teacher as well as the school will appear in the generic of the film which will be distributed worldwide in CD and DVD format and will be made accessible to the public via the UNESCO World Heritage Centre website.
Winners
Special mention
Watch the episode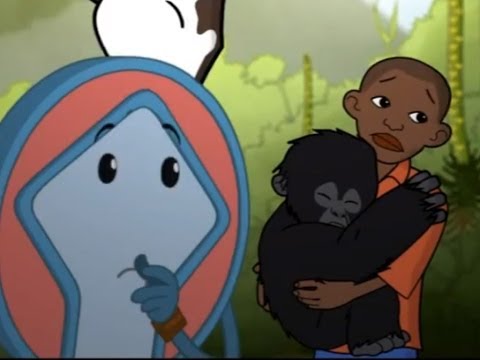 6th: Democratic Republic of the Congo, Rwanda, Uganda (The Virunga Mountains)
Watch English/French/Spanish Russian/Arabic/Chinese
Download FLV format English/French/Spanish Russian/Arabic/Chinese
The Jury
On 15 May 2007, a pre-selection team from the World Heritage Centre evaluated all the storyboards received and elected 15 storyboard finalists based on the following criteria:
creative quality of the design
content of the storyboard
realism of the scenario
and overall presentation of the submitted work
The members of the pre-selection team were: Fabien Ferry, Marta Severo, Pieter Portauw, Alexandra Capello, Raheel Mohammad, Souhila Aouak and Carméla Quin.
On 30 May 2007, the Jury met to choose the best from among the 15 storyboard finalists. The winning storyboard shall be the reference for the production of a cartoon which will become the 6th  episode of the cartoon series Patrimonito's World Heritage Adventures.
The members of the Jury
Marc Patry, Programme specialist, natural heritage expert, WHC
Lazare Eloundou Assomo, Programme Specialist, Africa Section, WHC
Marianne Raabe, Programme assistant, Arab States Section, WHC
Vesna Vujicic-Lugassy, Chief, Promotion, Publication and Education unit, WHC
Carméla Quin, Focal Point for World Heritage Education Programme, WHC
Souhila Aouak, Assistant, Communication, Education and Partnership section, WHC
Livia Saldari, Programme Specialist, International Coordination of UNESCO Associated Schools
Katrin Heil, Intern, International Coordination of UNESCO Associated Schools
Jessica Bunning, Programme specialist, Global Earth Observation Section
Patrick Béraud et Jérémy Rochigneux, Metronomic film company project managers in charge of the production of the 6th film episode of the cartoon series
Criteria for the selection 
presentation of the value of the site
presentation of the threats facing the site
pertinence of the proposed solution