2 news
Day
Thursday, 22 March 2012
close
Thursday, 22 March 2012
IUCN and UNEP-WCMC have compiled a KML layer with key information on the natural and mixed World Heritage sites inscribed on the UNESCO World Heritage List as of 1 January 2012. The information comes from the latest version of the World Database on Protected Areas (WDPA). The WDPA is a joint project of the United Nations Environment Programme (UNEP) and IUCN, maintained at the UNEP World ...
1 min read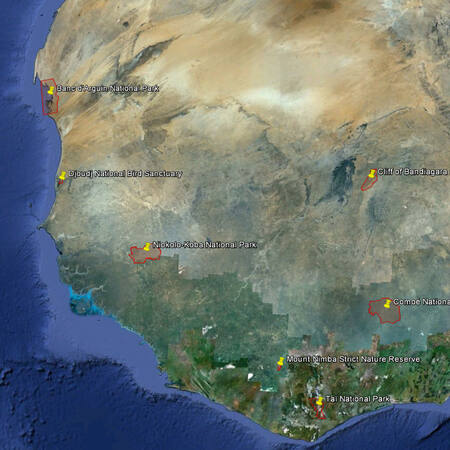 Thursday, 22 March 2012
From 12-15 March 2012, the Swiss luxury watch manufacturer Jaeger-LeCoultre, partner of UNESCO's World Heritage Centre since 2008, organized its fourth online auction for the benefit of World Heritage marine sites. This year, the Manufacture auctioned a new water-resistant watch inspired by the Memovox Deep Sea: Prototype N° 1 of the Jaeger-LeCoultre Deep Sea Vintage ...
2 min read