2 news
Day
Monday, 27 June 2011
close
Monday, 27 June 2011
Konso Cultural Landscape (Ethiopia) , Fort Jesus, Mombasa (Kenya) and Citadel of the Ho Dynasty (Viet Nam), have been added to UNESCO's World Heritage List. Inscriptions are to continue this afternoon. Konso Cultural Landscape (Ethiopia), is a 55km2 arid property of stone walled terraces and fortified settlements in the Konso highlands of Ethiopia. It constitutes a spectacular example of ...
2 min read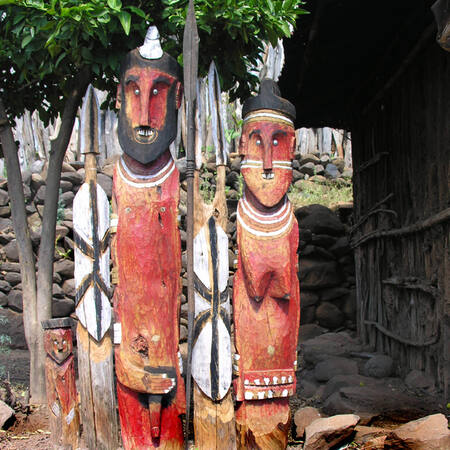 Monday, 27 June 2011
The Ancient villages of Northern Syria (Syrian Arab Republic), The Cultural Sites of Al Ain (Hafit, Hili, Bidaa Bint Saud and Oases Areas), (United Arab Emirates), and the Persian Garden (Iran), the Cultural Landscape of the Serra de Tramuntana (Spain), Pile Dwellings around the Alps (Switzerland, Austria, France, Germany, Italy, Slovenia) and Selimiye Mosque and its Social Complex (Turkey), ...
3 min read