2 news
Day
Thursday, 3 December 2015
close
Thursday, 3 December 2015
UNESCO organized an International Expert Meeting on the Responsibility to Protect as applied to the Protection of Cultural Heritage from 26 to 27 November 2015. The primary purpose of the meeting was to discuss the concept of Responsibility to Protect and its possible application to the protection of cultural heritage. Participants included 22 distinguished specialists and practitioners ...
1 min read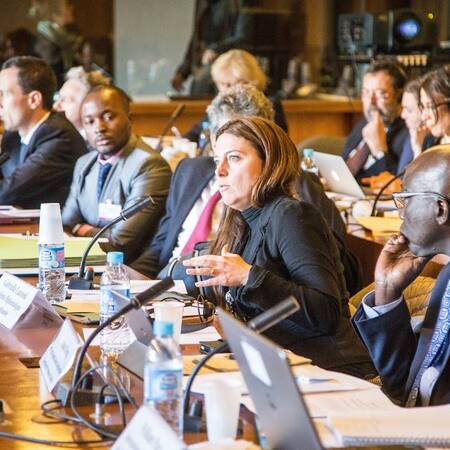 Thursday, 3 December 2015
The latest version of the World Heritage map, produced by the UNESCO World Heritage Centre and National Geographic Maps with the generous support of Turkey, can now be ordered from the World Heritage Centre website. The featured image on the Map presents the Historic Areas of Istanbul in Turkey, country hosting the next session of the World Heritage Committee in July 2016. This poster-sized ...
1 min read