The news of massive flooding across Eastern Europe, and the threat that this poses to World Heritage sites in Poland has caused great concern to the World Heritage community. We deeply deplore the loss of lives in this natural disaster. The floods are the worst to occur in Poland since 1997, when 55 people died and nearly 50,000 homes were flooded. In 2002, a number of World Heritage sites were flooded in Austria, the Czech Republic and Hungary.
In particular the World Heritage properties of the Historic Centre of Warsaw and Cracow's Historic Centre have been reported to be threatened this week, in addition to a number of other sites included on the World Heritage List and on national Tentative Lists of countries in this region. Auschwitz Birkenau and Medieval Town of Toruń are the World Heritage sites most affected by the floods.
I would like to convey our solidarity with the people of the countries struggling to safeguard their heritage. UNESCO is ready to provide technical and emergency assistance to safeguard the precious heritage of future generations as needed.
I would also like to encourage all States Parties to the World Heritage Convention to explore new opportunities to increase international solidarity and conservation partnerships, which are needed now more than ever.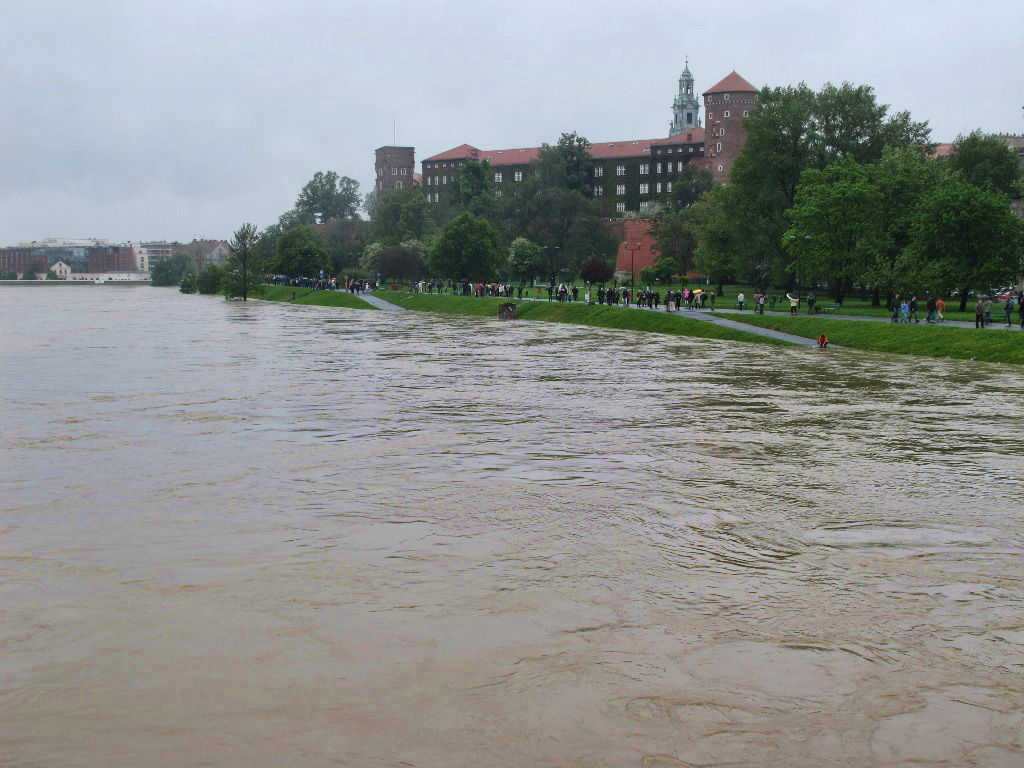 Vistula and Wawel Hill, May 18,2010 - K. Nosek