World Heritage Centre partners with pioneer Catlin Seaview Survey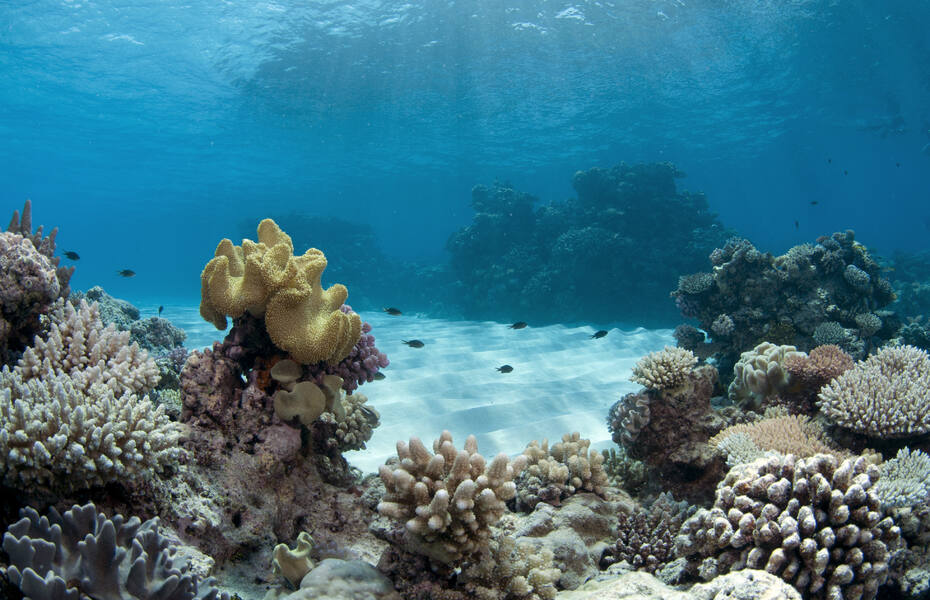 Wednesday, 11 June 2014
1 min read
Using its revolutionary 360-degree panoramic underwater camera, the Catlin Seaview Survey aims at revealing the hidden wonders of our oceans. This technology will for the first time provide a comprehensive snapshot of the exceptional values of marine sites on the World Heritage List.
Through its dive expeditions, the survey captures stunning imagery every few seconds allowing anyone with an internet connection to virtually explore marine areas from the comfort of their homes. Combined with cutting edge image recognition software, the imagery collections enable the creation of a baseline record of the health of the world's marine environment. The oceans are rapidly changing and marine World Heritage sites have come under increasing pressures in recent years.
Today's announcement marks the start of a new era for the conservation of marine World Heritage sites. The partnership will not only increase support for conservation by making the exceptional values more visible and thus better appreciated, it will also facilitate assessments of the state of conservation for both States Parties and advisory bodies to the World Heritage Convention. Positive improvements due to good management will become visible for all to see while scientists all over the world will gain a more comprehensive insight how change over time is affecting marine World Heritage sites.
Up to now, six marine World Heritage sites were already visited, including Tubbataha Reefs Natural Park, Sian Ka'an, the Galapagos Islands, Belize Barrier Reef, the Great Barrier Reef and Komodo National Park. The first photos of these sites were published in Google Street View to mark the celebration of World Oceans Day. Over the next 2 years, diving expeditions will be undertaken to about 10 additional marine World Heritage sites. The initiative is operated through Underwater Earth and financed by the international insurance company Catlin Group Limited.
Wednesday, 11 June 2014
1 min read