The Loire Valley: view from the train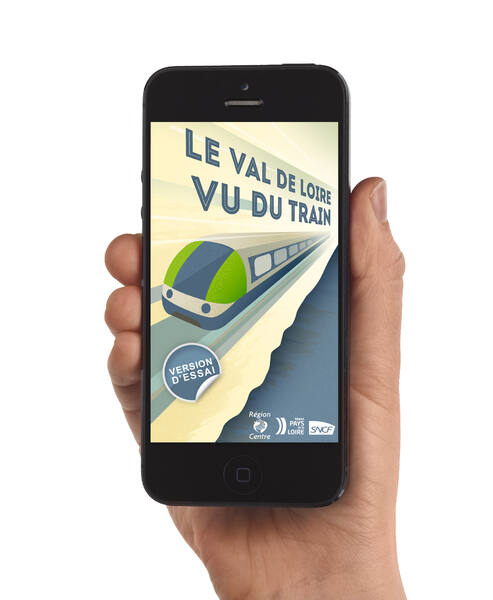 Tuesday, 15 April 2014
at 11:00
2 min read
The cultural landscape of the Loire Valley (France) has launched a new promotion and interpretation tool: a geo localized application for Smartphones on the landscape of the Loire valley: "The Loire valley: view from the train ".
This application is a Mission Val de Loire's initiative with the Centre and Pays de la Loire regions', in partnership with France's national railways.
The landscape of the Loire Valley is almost entirely covered by the Nantes-Orleans railway line. "View from the Train" will offer all travelers a unique insight into the landscapes, nature and culture seen from some of the Loire Valley's main rail routes with one simple action. The guide covers a wide range of topics as well as describing interesting stories on the Loire valley's history, culture and landscapes.
The first version of the guide is intended for users of the Tours-Saumur railway line. The application provides "audio" geo referenced content and alerts as they approach the 27 landmarks, in order to offer travelers the opportunity to better understand the cultural landscape. Additional multimedia information is also available. The application includes tourist information and how to plan a visit (Loire by bike, local and tourist information) from stations covered along the line. On the train, the application works as a guided tour but it can also be used as a free tour off of the train.
"The Loire Valley: view from the train" is free available on the App Store (iPhone) and Google Play (Android).
Find more information in the press kit " Loire Valley: view from the train " and the Loire Valley website.
Founded in 2002, two years after the inscription of the cultural landscape of the Loire Valley to the World Heritage List, the Mission Val de Loire is an inter-regional management body run by the Centre and Pays de la Loire regions'. Its role is to contribute to the understanding of heritage and landscapes of the Loire Valley in the promotion and development of its territories'.
Tuesday, 15 April 2014
at 11:00
2 min read
World Heritage Properties
1