Nelson Mandela "a giant among men" says Director-General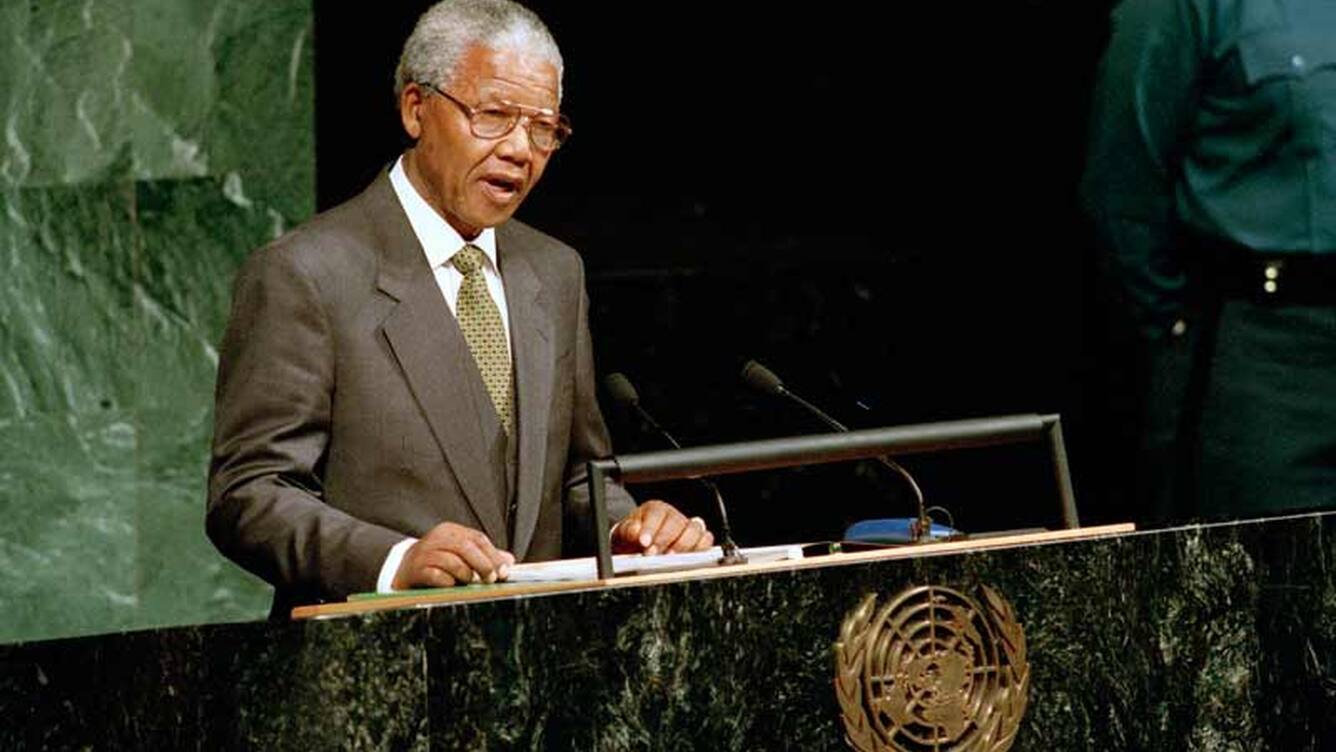 Friday, 6 December 2013
1 min read
UNESCO Director-General Irina Bokova today paid tribute to former South African President Nelson Mandela, who died on Thursday night, 5 December.
"Nelson Mandela was truly a giant among men," Irina Bokova said. "He not only changed South Africa's history, he changed the world and made it a better place. He taught us all a lesson on the power of peace and  reconciliation;  the importance of forgiveness  and respect for the dignity of each and every human being .
"UNESCO is proud and honoured to have counted Nelson Mandela  as a member of its family," the Director-General said. "The greatest tribute we can pay him, is to carry on his message of hope and  to continue his fierce defense of the values he stood for."
"My thoughts go out to his family, and indeed to all of the people of South Africa, who are mourning his passing."
In 1991, Nelson Mandela  was awarded the UNESCO-Houphouet-Boigny Peace Prize. In later years, he served the Organization as a Goodwill Ambassador.
Nelson Mandela was the most celebrated of the prisoners on Robben Island in South Africa, incarcerated there as a political prisoner for some 20 years. Inscribed on the World Heritage List in 1999, Robben Island was used at various times between the 17th and 20th centuries as a prison, a hospital for socially unacceptable groups and a military base. Its buildings, particularly those of the late 20th century such as the maximum security prison for political prisoners, witness the triumph of democracy and freedom over oppression and racism. The last political prisoners left the island in 1991 and the prison closed down finally in 1996.
Friday, 6 December 2013
1 min read