2 news
Day
Tuesday, 6 August 2013
close
Tuesday, 6 August 2013
New report on lessons learned to engage local communities in the Conservation of World Heritage sites launched during the 37th session of the World Heritage Committee The role of local communities in ensuring that World Heritage contributes to sustainable development was chosen by the World Heritage Committee as the central theme for the celebration of the 40th anniversary of the Convention ...
3 min read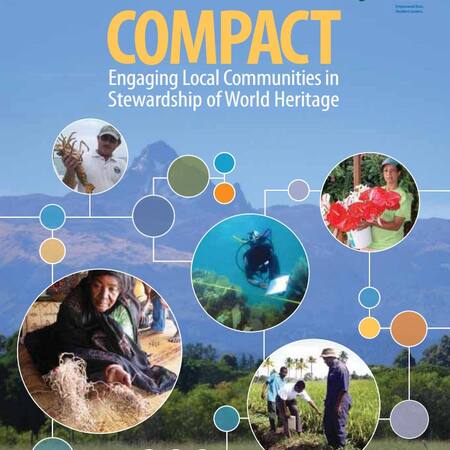 Tuesday, 6 August 2013
The Africa Nature risk preparedness workshop took place from the 20th-25th May 2013 at the Golden Gate Highlands National Park. Organized by African World Heritage Fund with the support of the Government of South Africa, this workshop aimed at English-speaking African countries. It gathered 14 site managers from natural World Heritage Sites in Ethiopia, Kenya, Seychelles, Tanzania, Uganda, ...
1 min read