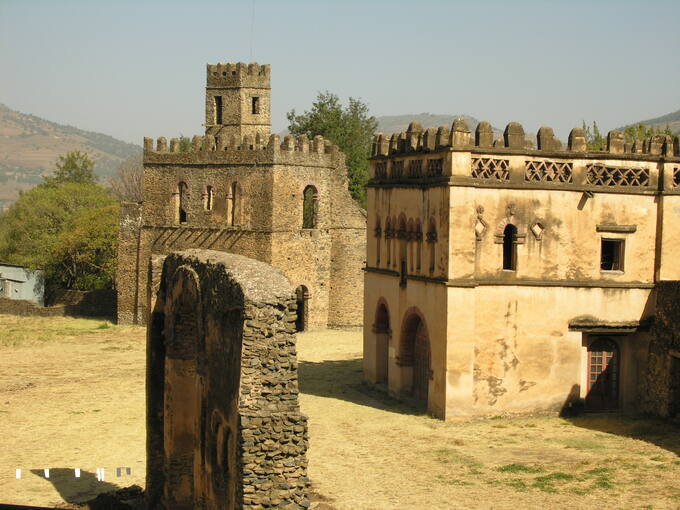 During unsettled periods between the thirteenth and seventeenth centuries, Ethiopian rulers moved their royal camps frequently. King Fasil (Fasiledes) settled in Gondar and established it as a permanent capital in 1636. After Fasil, successive kings continued building, improving the techniques and architectural style. Before its decline in the late eighteenth century, the royal court had developed from a camp into a fortified compound called Fasil Ghebbi, consisting of six major building complexes surrounded by a wall 900 metres long. There are some twenty palaces and royal buildings and thirty churches in the area.

Handicrafts, painting, literature and music flourished in the seventeenth and eighteenth centuries. Fasil Ghebbi is included in the World Heritage List. The campaign also covers the royal Fasiledes Bath and the restoration of the celebrated painting in the Church of Debre Berhan Selassie.

Plan of action
Earlier inappropriate repairs together with changes in function have resulted in serious damage. The main buildings will be restored and Fasil Ghebbi developed as a cultural centre.

UNESCO and the World Monument Fund have already conducted restoration work on the site.