Dialogue between Gabriel Zuchtriegel and Doris Maria Woerfel
50 Minds for the Next 50. Sustainable Tourism, Sustainable Heritage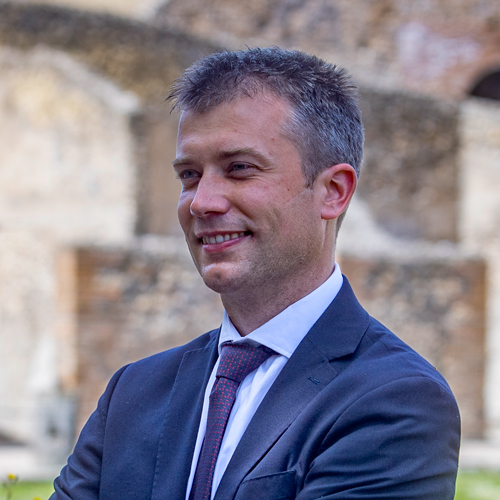 Gabriel Zuchtriegel
Archaeologist and Director of the Archaeological Park of Pompeii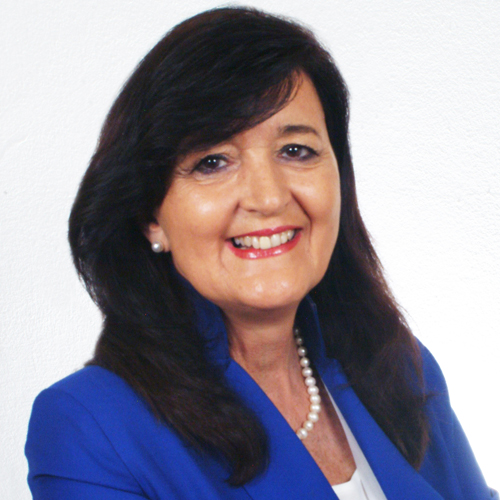 Doris Maria Woerfel
Founding Director of the African Sustainable Tourism and former Executive Managing Director and Councillor of the African Tourism Council
In the Next 50… Tourism creates real encounters with heritage and local communities around the site. This 'slow cultural tourism' model involves community members to make a tourism destination a space with activities to engage international visitors.
In the Next 50… African communities are capable of driving heritage tourism to strengthen their economic and social resilience and of contextualizing their cultural ceremonies and performances on-site.
Summary
The dialogue between Gabriel Zuchtriegel and Doris Maria Woerfel centred on the engagement of the local community in tourism. They agreed that involving local communities is fundamental to sustainable tourism because they are the main actors who can diversify and contextualize cultural activities and offers on-site.
As Pompeii's director, Zuchtriegel expressed his passion for 'slow cultural tourism' where visitors encounter local communities and fully enjoy the site free from time constraints. He believes heritage sites should not be reserved for global tourists but serve as social spaces where community members create an emotional bond and work with all stakeholders. Woerfel shared her own experience of creating inspiring cultural heritage tourism practices in Africa, based on multidisciplinary cooperation and the production of digital data.
Dialogue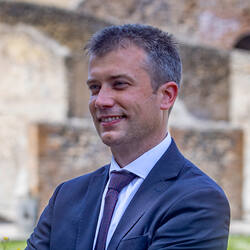 My first question is about the numerous heritage sites in Africa. What are some of the innovative sustainable tourism practices that are maybe already present in the region? What can the rest of the world learn from Africa regarding these practices?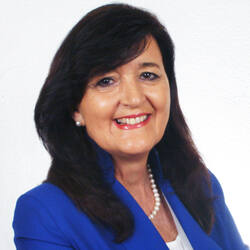 There are 147 heritage sites on the African continent, located in 46 countries. Out of these, 26 cultural heritage sites in 13 African countries are related to ancient trade between Africa and the Indian Ocean countries such as China, India, Egypt, the Middle East, and they all have the potential to serve as a unique tool for community-based tourism.
I am the co-initiator and co-patent holder of the cultural heritage tourism development programme called 'The Routes of Ancient Trade', as .part of a joint action plan with the African Union development agency. The goal is to strengthen the tourism sector in Africa through tourism-driven projects and thereby promote the sustainable prosperity of African communities. Many of the trade routes are historically linked to World Heritage sites and African kingdoms and queendoms of ancient empires that nobody knows about, and can be made accessible through cultural tourism.
Last but not least, we intend to advance cultural heritage routes – the ancient Indian Ocean trade routes – from an Afrocentric perspective, through a multi-university and multidisciplinary approach and coordination of projects. This includes routes in African regions, but even crosses borders into the Mediterranean, into the whole Indian Ocean. These are all identified by academics from the University of Pretoria and ready to be developed further into a whole routes concept.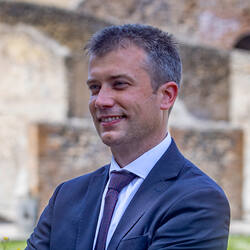 You have evoked the problem of knowledge, and of narratives of world history that tend to focus on some regions, notably Europe, and marginalize others. It's very interesting to think about how we can change this narrative. Maybe you can talk about the key strategies in this programme to promote World Heritage sites that are maybe less known than they should be.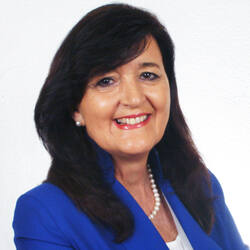 At the heart of this whole concept is information. The outcome is to market tourism destinations related to African kingdoms and queendoms and to the ancient African trade routes in order to promote a newly-written African history. The countries engaged in this project have been locked up for a long time, and they're only now, in the last 20 years, coming back to life and they've opened up their libraries and archives. This project is also based on cooperation with libraries, archives, universities, but especially with digital technologies, oral history and traditions. We have to create a digitization of international information – collect material and digitize it.
I'm very keen to talk to you because I think your work is very much related to what we want to achieve. You have expressed your support for slow cultural tourism. Could you explain this idea and how it may benefit the next 50 years of heritage?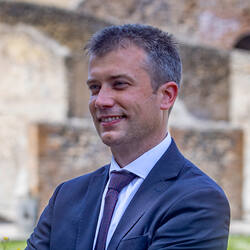 Many of us are on the side of those who are providing services and opening sites, museums and parks. So my question is really 'we all would like to travel slowly and really meet the local cultures and engage with them, but what can we do as managers of these sites to encourage this?' And it's really not so easy because traditionally in this sector of museology we talk about everything from the lighting to the safety and security, and of course the scientific content and all that, but it's very rare that we really think about the mindset or the experience of who is coming. How can we help in this process? One thing is to leave spaces – to create a visitor experience where certainly we have some offers, from apps to panels and tours for children and people with disabilities and all that, but you also leave some freedom of movement and time. To think about museums not only in terms of an itinerary, but as social spaces where people can meet. And to get past this idea of tourism with all its colonial baggage – this idea of coming to a place and by coming there, just like a colonizer, changing it.
How can this become a real encounter? It's very important to involve local communities to make the archaeological park a space where activities take place. We open to schools and somehow they can engage with the international audience we are receiving in Pompeii.
Another thing: how can we help people stay longer in our places? Not just one day Florence, one day Rome, one day Pompeii. We would prefer having some, maybe a third of the people coming here, staying for three days rather than for only one.
So what can we do? I think it's very important to work together with all the stakeholders in the territory to diversify the cultural offer.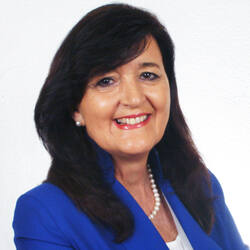 Don't you have an interpretation centre on-site that shows the history and background of Pompeii?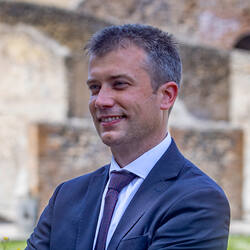 Yes, we do. But what we are focusing on right now is communicating archaeology not as a static result of activity, the way things are showcased in museums, but as a process where many people are involved and which takes place both in Pompeii, a site where excavations and research still go on, but also outside the site, so it's presented as something you can then find in your own community. I think we, as an archaeological park, have a great responsibility in communicating that archaeology is not a treasure hunt. It's not about gold and silver, it's about this process of putting together all this data and then reconstructing the life experience of the past. It's a kind of anthropology directed at the past. What we are trying now is to open all the restoration and excavation sites, and encourage universities who come and work in Pompeii to open the gates and communicate with the visitors. It's a fantastic opportunity – you meet people from all over the world and you can share your research with them. I don't understand why in the past people tended to hide what they were doing rather than grasping this opportunity to communicate.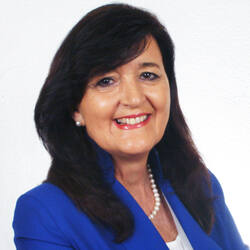 How do the local communities around your site retain their traditions and identity with the site and how do they also benefit from the site?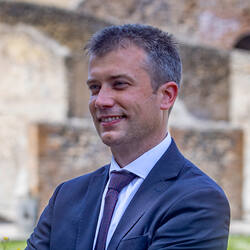 Well, in Pompeii there's a big divide and a vision almost detached from the local community. It's a very difficult area. Many people living here consider Pompeii a sort of UFO and they don't go there often – some people living here have never been to the site. They see it as a place for foreign tourists and some of them work in tourism, in restaurants or hotels. So we are trying to change this now, of course, because it's fundamental in this whole project. We have started working with local schools, bringing them to Pompeii, not to learn anything – I think that comes later – but to create this emotional relationship. 'This is your site', that's what we're trying to tell them. We are doing it through theatre. We get important artists from other cities and countries to give courses. They work with these young people from schools around Pompeii and they just staged The Birds by Aristophanes, an ancient comedy from the fifth century BC. They adapted it to their reality here and staged in the ancient theatre of Pompeii and it was a great success. What I especially noted was that the theatre was full of people from the area, many families, small children and adults, some of whom had never been to Pompeii in the last 50 years, although they live 200 metres from the site.
On that note, do you have any thoughts on using cultural activities to connect tourists and local communities?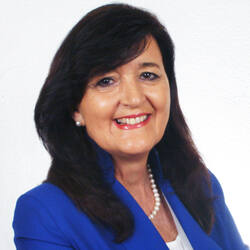 Well, there are many options to connect tourists with local communities. When I travel in Africa, I like to see traditional dances and ceremonies on-site. I don't want them to be taken into a hotel or into a lodge. I've worked with communities on-site in the national parks here in South Africa, where we discussed how the tourist can come witness these ceremonies and these traditional celebrations. Many of them are very sacred. And so you have to understand the background, you cannot just go there and watch. You have to be taught and you have to understand what is happening there on-site. And I myself witnessed many African ceremonies and it is so impressive to see them there in the local villages.
One of the concepts I have co-developed is even to stay overnight in African homesteads, in African traditional huts and to be there, to live the culture. This is still my dream. I know it still hasn't materialized, but this whole concept of the roots of ancient trade and ancient civilizations is to bring tourists into the communities and to live with them and to learn from them. They have such a vast knowledge, on medicine, on understanding stars – stargazing with these communities is so amazing. And I hope that it can happen all over Africa in the future.
Watch the dialogue
Explore other sessions
Five dialogue sessions covering five themes take place in 2022, each joined by thinkers in paired dialogue from diverse regions. The interdisciplinary dialogues inspire new visions for the next 50 years of World Heritage.
Safeguarding Heritage against Climate Crisis
Imagining Heritage in the Digital Dimension
Heritage in the post-COVID World
Sustainable Tourism & Sustainable Heritage
Towards a Balanced Representation of World Heritage Sites