Series
n°6 - July 2003
World Heritage Cultural Landscapes 1992-2002
Papers: World Heritage Cultural Landscapes - 1992-2002
Cultural landscapes are briefly noted in a broad historical and intellectual context. They are examined in the context of the World Heritage Convention (1972) and its application.
The specific focus is between December, 1992, when the World Heritage Committee recognised 'cultural landscapes' as a category of site within the Convention's Operational Guidelines, and 30 June, 2002, at which point 30 World Heritage cultural landscapes had been officially recognised. Their nature and distribution are analysed, as is their infrastructure of Committee Reports, Regional Thematic Meetings and the work of the Advisory Bodies.
It is also suggested that about one hundred cultural landscapes actually exist on the current World Heritage List and that, on the basis of an analysis of the Tentative Lists, about another hundred may well be nominated in the next decade. Quantitative, geographic and strategic aspects are touched on, and possible future approaches suggested. Twelve recommendations are made.
Table of Contents
The Brief for this Review
Executive Summary
Foreword
Summary of Recommendations
Preface with Acknowledgements
Introduction
Cultural Landscape 1992
The World Heritage Convention 1972
The World Heritage List 2002
Cultural Landscape
Definitions and Current Concerns
The World Heritage Committee and Cultural Landscape
Cultural Landscapes 2001-2003
Analysis of World Heritage Cultural Landscapes 1992-2002
A Wider View of Cultural Landscapes on the World Heritage List
Numbers and Distribution
Analyses of the Tentative Lists submitted by States Parties
A Global View of Cultural Landscapes
Some Future Directions
Conclusion
Recommendations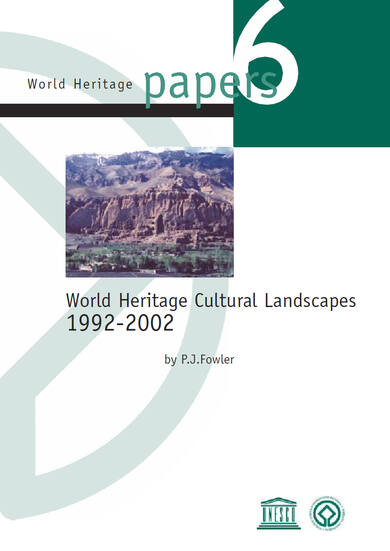 Subscribe to
World Heritage
Printed version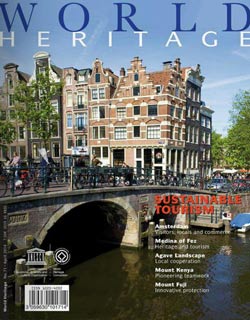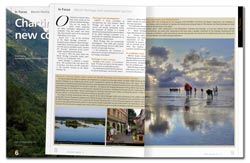 Download
the World Heritage app
Free for a limited time!

Available for iPad, Android and Kindle Fire tablets.
With the app, not only can you read exclusive articles written by experts on the ground, but see videos of the world's most spectacular sites taken by NHK and TBS.
Contact
Mechtild Rossler
Publisher
UNESCO - World Heritage Centre
Issue
6