World Heritage Volunteers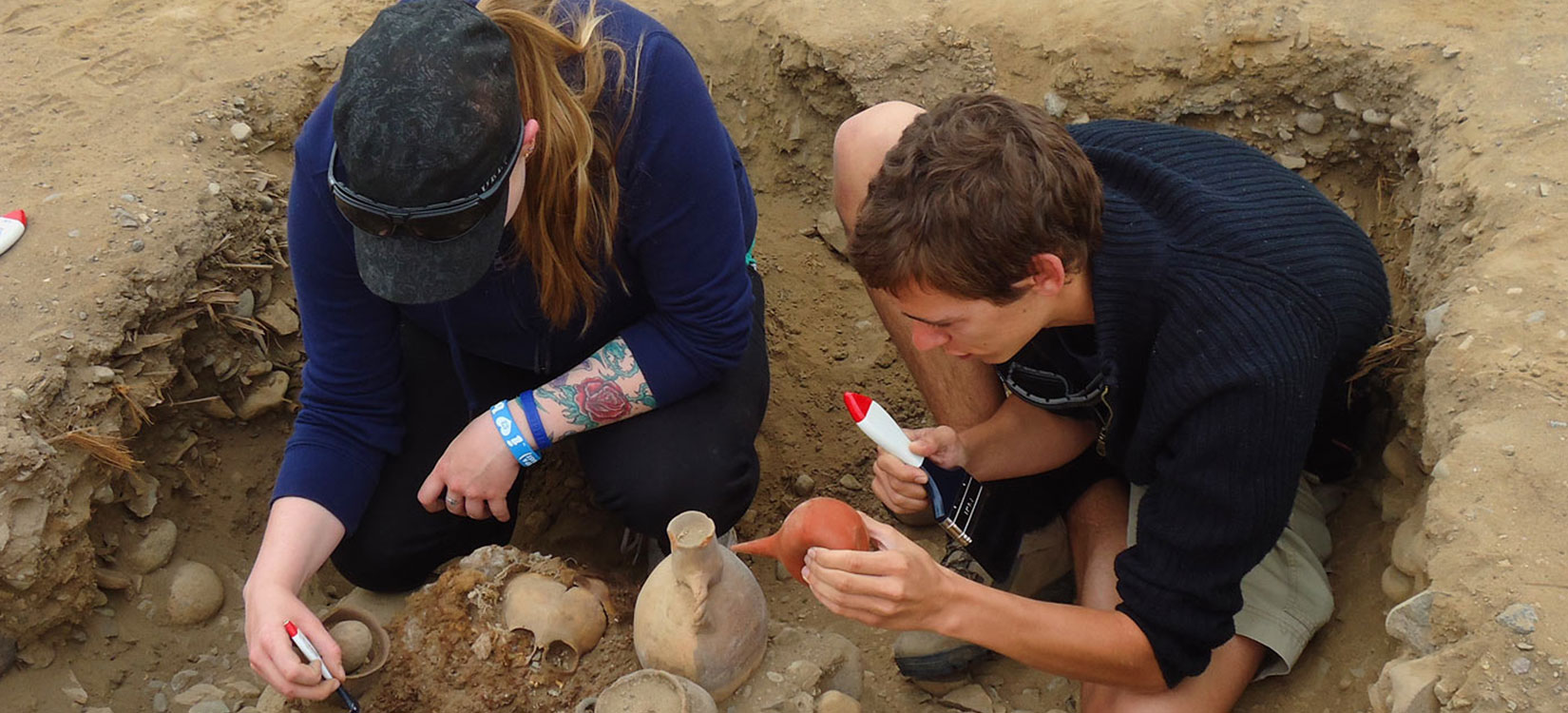 The World Heritage Volunteers (WHV) initiative was launched in 2008 to mobilize and involve young people and youth organizations in World Heritage preservation and promotion.
Six years of fruitful experience.
2000
2000 volunteers
have participated
173
173 action camps
have been held
29
in 29 countries
around the world
55
with 55 local
organization and NGOs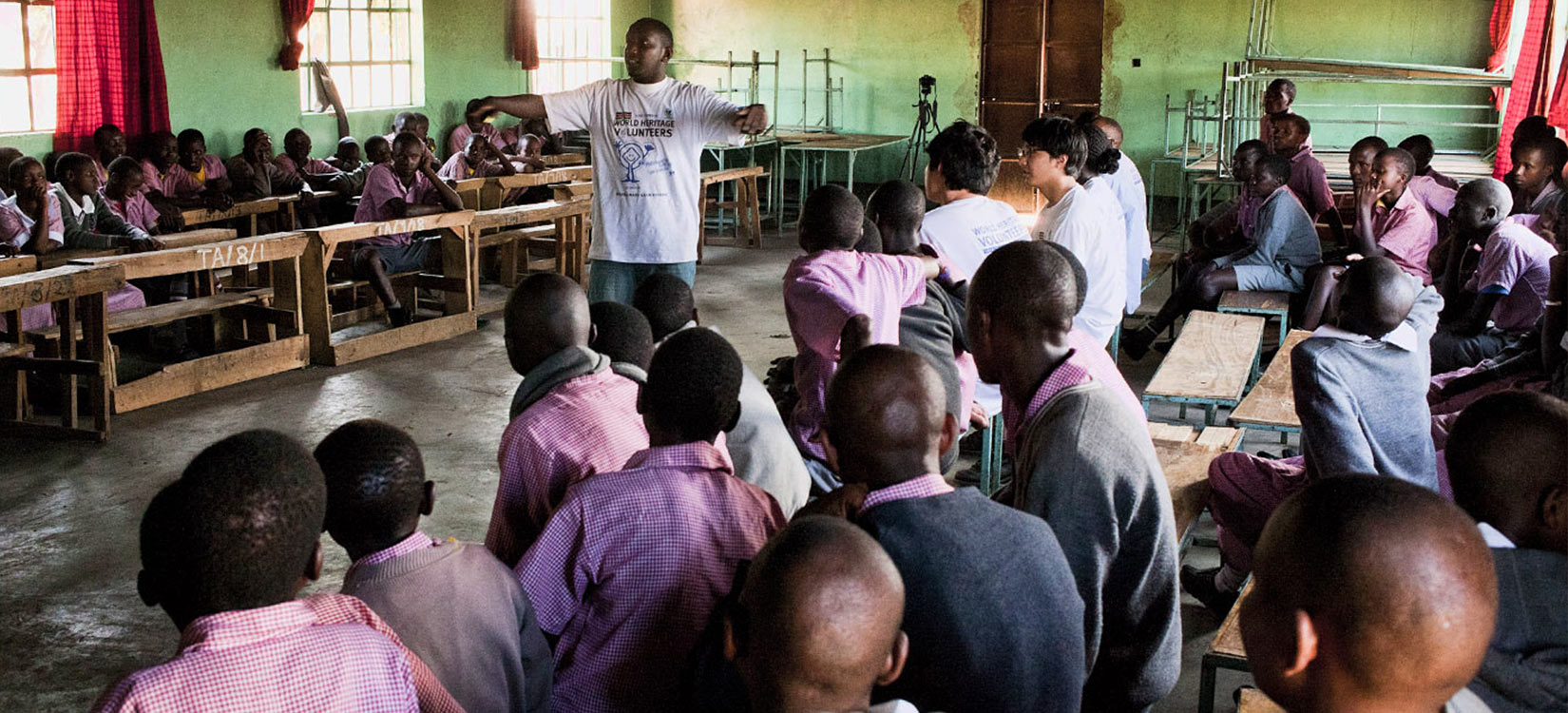 The project continues to receive a considerable amount of attention on social media, raising awareness of World Heritage issues and volunteer activity opportunities among youths. The UNESCO World Heritage Centre coordinates the overall implementation of the initiative in collaboration with international and regional volunteer service organizations.
Objectives
To raise awareness and sensitize youth, international and local volunteers, the local communities, concerned local and national authorities about the necessity to protect, preserve and promote cultural and natural heritage and on issues related to World Heritage;
To promote active youth involvement in World Heritage promotion and preservation through developing concrete World Heritage projects planned on the basis of the concrete needs of the site and promote capacity-building activities that provides additional skills to improve youth efficient engagement in important social projects and to express their ideas effectively.
Provide youth opportunities to acquire abilities and skills on basic preventive preservation and conservation techniques;
Foster creation of synergies and concrete cooperation between the local youth organization and the local community, site management, national and local authorities;
Identify best practices and develop non-formal education tools to facilitate stakeholders' participation in the World Heritage education.

Youth Action Camps
The World Heritage Volunteers initiative consists of youth action camps, which are organized by local youth organizations or NGOs. The action camps generally last between two or four weeks, where young volunteers carry out concrete actions, comprizing both hands-on preventive conservation activities and information sessions on issues related to World Heritage, as well as activities carried out together with local communities. Each action camp accommodates some ten to thirty national and international volunteer participants.
World Heritage Volunteers 2014

This year the campaign will be contributing to:
the UN Decade of Education for Sustainable Development (2005-2014)
and the Decade on Biodiversity (2011-2020).
Action for Sustainability
Frequently Asked Question
World Heritage Volunteers
What is World Heritage Volunteers?
World Heritage Volunteers (WHC) is an initiative to raise awareness among young people of the importance of World Heritage conservation, and give them concrete skills by working on a project through an action camp at a World Heritage site. Each year some 50 action camps around the world are carried out which promote specific thematic such as Biodiversity, Sustainable Development, etc. For example, in 2013 there were 52 projects implemented in 52 World Heritage sites in 32 countries, involving 43 organizations and promoting Sustainable Development and the International Year of Water Cooperation.
Who selects and who organizes action camps?
World Heritage action camp projects are selected by UNESCO each year to be part of WHV, and each project is organized by local youth organizations, non-governmental organizations or heritage and education institutions.
Who can participate?
Generally, participants are students between 18 and 30 years old, but the requirements can vary according to the country and the project. To learn more about an action camp and the application requirements, you must contact the local organization in charge of that project (UNESCO does not accept applications).
Consult the list of projects planned for 2014, with contact details for applying.
Is it possible to volunteer at a World Heritage site another way?
UNESCO does not organize volunteer activities at World Heritage sites outside of the WHV programme. If you are interested in volunteering at a World Heritage site, you may wish to contact a volunteer organization (such as WWF, Greenpeace, etc.) in case they have a project that would interest you.
Or, you may wish to contact the National Commission for UNESCO in the country where you would like to volunteer, to see if they know of an organization that could help you.
Are there any other requirements to become a World Heritage Volunteer?
Volunteers are expected to contribute their share of the expenses, such as the cost of their travel to the site, and insurance. Food and lodging are provided by the host organization. Many assignments are in remote locations, and volunteers are expected to respect local customs. English is the recommended language for communication, but the language(s) used will mostly depend on the organizers and the country where the camp will be held.