World Heritage
n°43 - July 2006
Special issue: World Heritage in Estonia, Latvia and Lithuania
Special issue on World Heritage sites in the Baltic region, at the occasion of the 30th session of the World Heritage Committee held from July 8-16 in Vilnius, Lithuania.
Table of Contents
A Message from UNESCO Director-General Mr Koïchiro Matsuura
An Interview with His Excellency Valdas Adamkus, President of the Republic of Lithuania and UNESCO Goodwill Ambassador for the Construction of Knowledge Societies
In Focus
Vilnius – A city of dreaming spires
Tallinn, a city of monks, knights and merchants
The Historic Centre of Riga – a Jugenstil jewel
Kernave – An archaeological treasure trove
The Struve Geodetic Arc – Measuring our world
The Curonian Spit - Created by nature, rescued by people
Plus news on preservation, sites in danger, outreach activities, publications and more.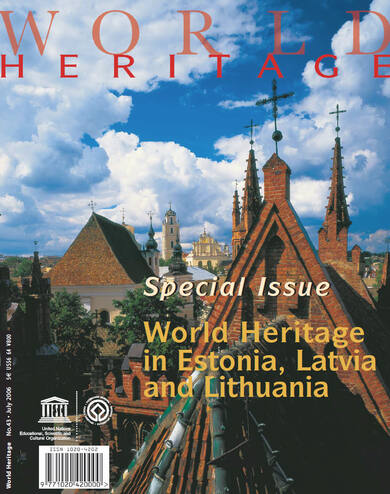 Subscribe to
World Heritage
Printed version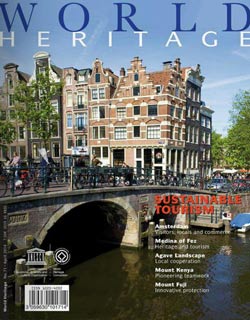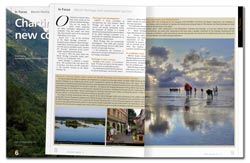 Download
the World Heritage app
Free for a limited time!

Available for iPad, Android and Kindle Fire tablets.
With the app, not only can you read exclusive articles written by experts on the ground, but see videos of the world's most spectacular sites taken by NHK and TBS.
Author
World Heritage Centre
Issue
43