World Heritage
n°42 - June 2006
World Heritage Review n°42

Discover the new look of World Heritage, our quarterly magazine in English, French and Spanish featuring in-depth articles on World Heritage sites around the world and superb photographs, as well as the latest news in preservation.
In Focus: World Heritage and the challenge of climate change
Timbuktu: Mosques face climate challenges
Coiba National Park, A jewel of the Eastern Pacific
Interview with Klaus Töpfer, UN Under-Secretary-General and environment expert
Close-Up on the World Heritage Marine Programme
Plus news on preservation, sites in danger, outreach activities, publications and more.
For subscription information, write to subscriptions@dl-servi.com.

Subscribe to
World Heritage
Printed version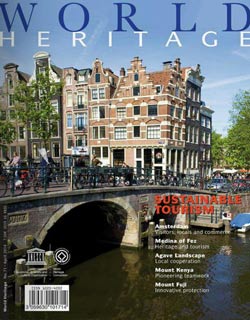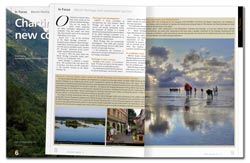 Download
the World Heritage app
Free for a limited time!

Available for iPad, Android and Kindle Fire tablets.
With the app, not only can you read exclusive articles written by experts on the ground, but see videos of the world's most spectacular sites taken by NHK and TBS.
Author
World Heritage Centre
Issue
42