Central Africa World Heritage Forest Initiative (CAWHFI)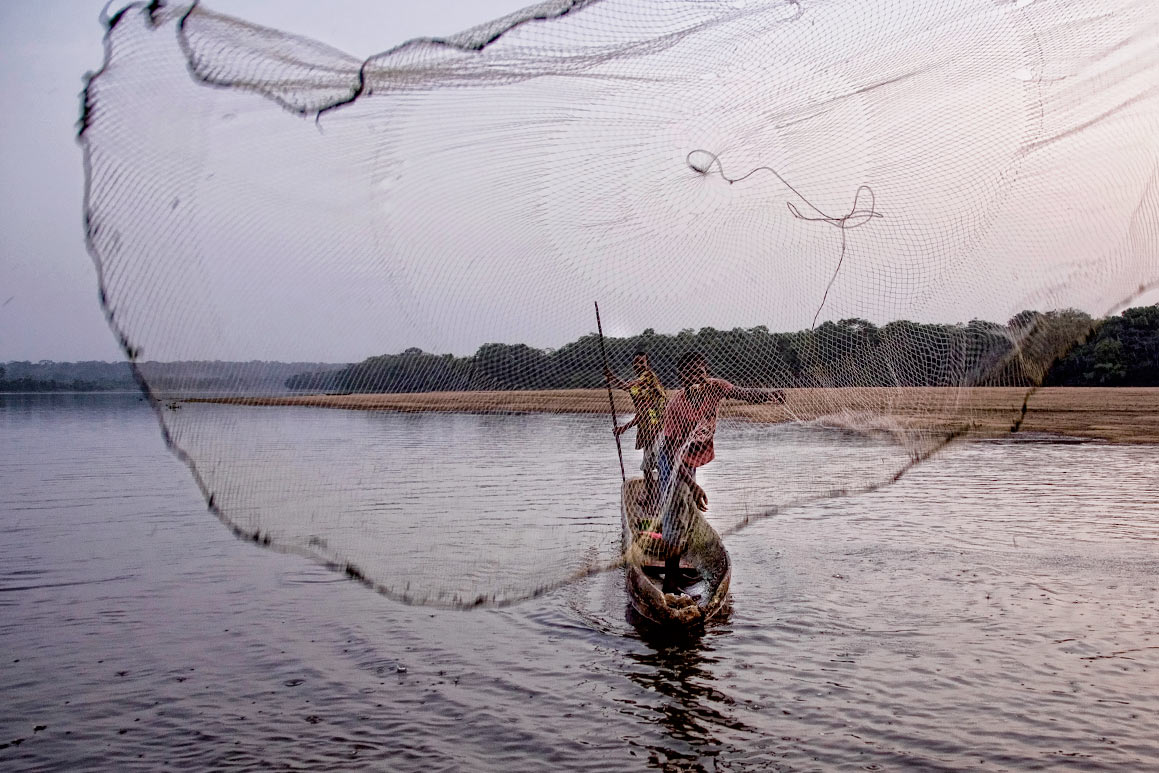 The Central Africa World Heritage Forest Initiative is the result of a long consultation between the World Heritage Centre of UNESCO and various partners. This Initiative aims to improve the management of protected areas of the Congo Basin that could be recognized as having "outstanding universal value" and to improve their integration in the ecological landscape encompassing them.
The Congo Basin harbors the second largest tropical forest area after the Amazonian Basin and shelters some of the greatest biological diversity of Africa. Conservation of this biodiversity is currently seriously threatened by an important and growing traffic of bushmeat. Hunting in this area is usually non-selective and illegal. It has been identified as one of the most significant threats to biodiversity conservation and thus to the sustainability of these ecosystems.
Despite growing recognition of the importance of these forest areas by national governments, National Park authorities often face severe financial constraints. Signature of the Yaoundé Declaration in 1999 by most countries in the region testifies their will to improve this situation and act for improved sustainable management of these ecosystems. The CAWHFI Initiative, in collaboration with other members of the Congo Basin Forest Partnership (CBFP), integrates this dynamic and significantly contributes to several strategic orientations adopted by the Yaoundé Declaration.
This Initiative is composed of three major components
CAWHFI's intervention sites
Protected areas of the Initiative are located in three distinct ecological landscapes of the Congo Basin: Tri-National Sangha (TNS), Tri-National Dja-Odzala-Minkebe (TriDOM), and the Gamba-Conkouati landscape.
A difference should be made between National Parks benefiting from the UNF-co-financed component of CAWHFI and areas surrounding these National Parks where the FFEM components of CAWHFI are being implemented. These various sites are listed below according to the ecological landscape of which they are a part.
The Tri-national Sangha Landscape
Lobeke National Park (S.-E. Cameroon)
Dzanga-Sangha National Park (Central Africa Republic)
Nouabale-Ndoki National Park (Congo)
Kabo and Loundougou forest concessions surrounding the Nouabale Ndoki NP (Congo)
Sangha river banks between Pikounda (Congo)
Salo (Central Africa Republic)
The Tri-National Dja-Odzala-Minkebe Landscape (TriDOM)
Minkebe National Park (Gabon)
Odzala-Kokoua National Park (Congo)
Forest concessions surrounding Boumba Bek and Nki National Park
Forest Corridor connecting Minkebe NP with Ivindo NP
Ngombe forest concession and surroundings of the Odzala-Kokoua NP
The Gamba-Conkouati Landscape
Gamba complex of protected areas (Gabon)
Mayumba National Park (Gabon)
Conkouati-Douli National Park (Congo)
Mandji forest concession surrounding the Gamba Complex of PA
Surroundings of the Conkouati-Douli NP and adjacent oil concessions.
Raising awareness of World Heritage
Significant resources have been provided by CAWHFI to inform Gabonese citizens of the importance of their natural and cultural heritage. Studies have been carried out to document the outstanding universal value of sites inscribed on the national tentative list for World Heritage inscription and greatly helped in developing the Lopé-Okanda nomination dossier. Joint efforts from Gabonese authorities and CAWHFI partners succeeded in obtaining the inscription of this mixed natural and cultural site on the World Heritage List on 28 June 2007, during the World Heritage Committee meeting held in Christchurch (New Zeeland).