2 news
Day
Monday, 3 January 2022
close
Monday, 3 January 2022
On 6 December 2021, UNESCO and ICCROM launched the first edition of their joint training initiative "Improving Management Effectiveness in African World Heritage properties (2021-22)" targeting 25 African countries and 80 experts, of which 21 are women.  The first phase, starting this month, is composed of three online workshops with six sessions each, delivered in English, French and ...
2 min read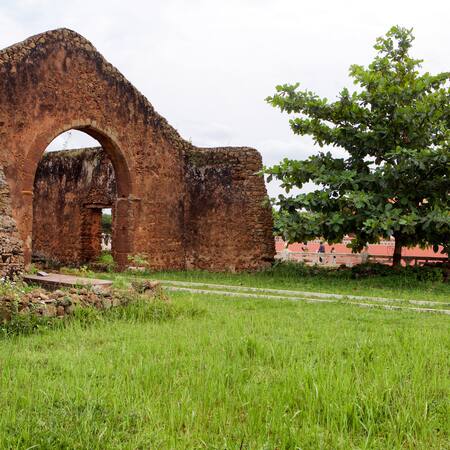 Monday, 3 January 2022
Strengthening synergies between culture and science in the fight against climate change was at the centre of the first ever meeting organised jointly by UNESCO, the Intergovernmental Panel on Climate Change (IPCC) and the International Council on Monuments and Sites (ICOMOS) from 6 to 10 December 2021. This online 'International Co-sponsored Meeting on Culture, Heritage and Climate Change' ...
4 min read