2 news
Day
Saturday, 16 November 2013
close
Saturday, 16 November 2013
This manual provides guidance for States Parties and all those involved in the care of World Heritage cultural properties on how to comply with the requirements of the World Heritage Convention. It also aims to help States Parties to ensure that heritage has a dynamic role in society and harnesses, but also delivers to others, the mutual benefits that such a role can create. Managing ...
2 min read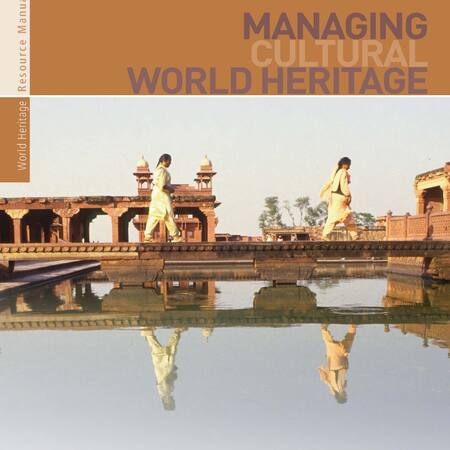 Saturday, 16 November 2013
The significant number of reports prepared by UNESCO and the Advisory Bodies to the World Heritage Committee represents an exceptional documentation on conservation issues, one of the most comprehensive monitoring systems of any international conventions, through a global network of hundreds of sites. The Information System is a comprehensive database on the state of conservation of World ...
1 min read