In 2020 many natural World Heritage sites and other important sites faced serious challenges and emergencies such as threats related to COVID-19, poaching spikes, conflicts, and unprecedent climate-related disasters (e.g. cyclones, wildfires, …). Precious time is often lost in organizing an intervention, while during this time, the world's natural heritage can be irreparably damaged.
The Rapid Response Facility (RRF), a UNESCO World Heritage Centre and Fauna and Flora International joint initiative providing small grants in emergency situations affecting biodiversity within natural World Heritage sites has quickly mobilized resources to partners on the ground. With a target to decide on applications in just 8 working days, the RRF provides rapid support at times of crisis making it the world's fastest conservation mechanism.


In 2020, RRF provided $181,677 to 5 sites, covering almost 1.4 million hectares:
Bwindi Impenetrable National Park (Uganda) – The park is home to almost half of the last remaining population of endangered Mountain Gorillas. COVID-19 poses a threat to gorillas, given their close evolutionary relationship to humans. RRF therefore provided vital funding to the Uganda Wildlife Authority (UWA) to safeguard the mountain gorilla during the pandemic. Happily, there was no loss to poaching nor disease during the grant period. The park also witnessed a baby boom last year, with 10 new gorilla births.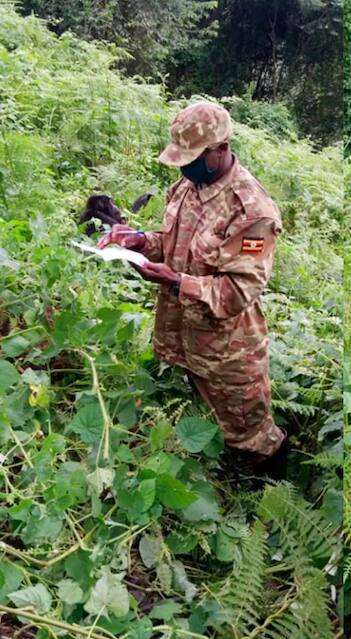 © Uganda Wildlife Authority

Yaboti Biosphere Reserve (Argentina) - In February 2020, RRF supported the Proyecto Zorro Pitoco initiative with immediate logistical needs to tackle a dramatic increase in wildlife poaching.  Resultingly, there is renewed commitment from the authorities to prioritise site protection.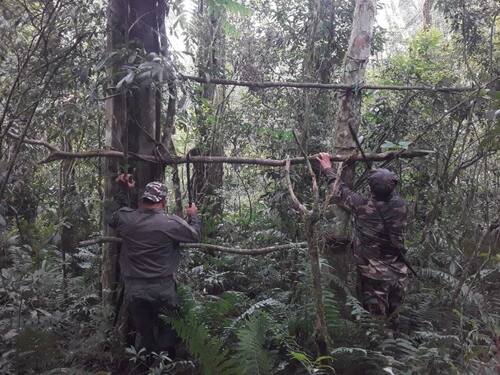 © Grupo en Operaciones en Selva (GOS)

Virunga National Park (Democratic Republic of Congo) - In April 2020, a deadly armed attack left 17 people dead (12 rangers, four civilians and one driver) and three badly injured. In June, a second attack resulted in more tragic losses. RRF provided emergency support to the Virunga Foundation to increase the protection of rangers in vulnerable sites and provide medical relief to staff. Four ranger posts have been reinforced with gabion walls to increase staff security, and many of those injured are now recovering.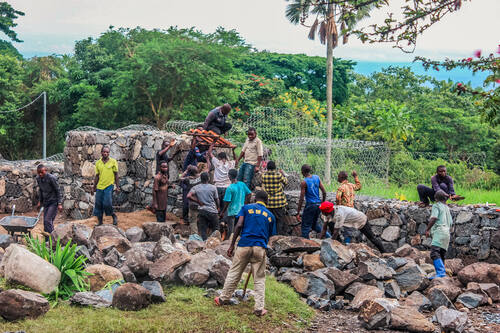 © Virunga Foundation
Sundarbans National Park (India) - In May 2020, a devastating cyclone destroyed tiger fencing that prevents negative human-tiger conflict. RRF supported WWF India to work with the West Bengal Forest Directorate to restore around 50km of netting. Since the restoration, there have been no incidents of straying tigers.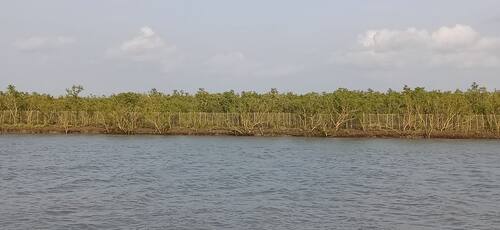 © WWF India
Pantanal Conservation Area (Brazil) - In August 2020, RRF provided a grant to Instituto Homem Pantaneiro, to help coordinate a response to fire in the Brazilian wetlands. The grantee worked with the authorities to acquire specialist equipment and to strengthen firefighting efforts on- the-ground, protecting important biodiversity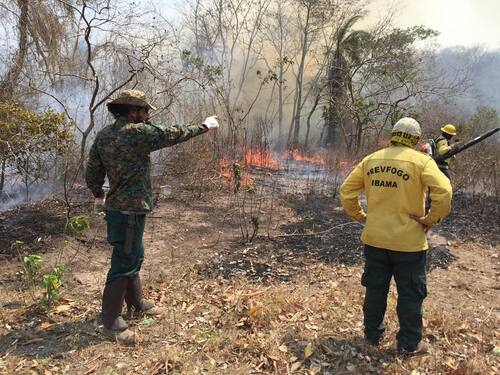 © Instituto Homem Pantaneiro
Since 2006, RRF has provided more than USD 1.3 million to support government agencies, NGOs and other groups, all working tirelessly to protect natural World Heritage. For further examples of previous grants and details on eligibility please see our webpage: https://www.rapid-response.org.
UNESCO thanks Fondation Franz Weber, Arcadia, Fondation Iris and the Government of Norway for their support of the RRF.