World Heritage sites and museums
A pact for sustainable development
©
Every historical site has a story to tell, and these stories connect the past, present and future. World Heritage sites are vital sources for our culturally and socially sustainable development. As outstanding witnesses to our connected past, passed down to us from our ancestors, we need to protect and preserve them for the generations to come.
Museums and interpretation centres play an important role in connecting World Heritage sites to different audiences, as educational and social powerhouses. They are active agents for heritage preservation, scientific research and education. Bringing together catalysts of sustainable development, this synergy between World Heritage sites and museums has the potential to actively involve local communities and build on their knowledge and skills to promote local cultural assets and bolster employment, thus increasing their well-being.
The cultural sites of the Historic Cities of Melaka and George Town in Malaysia, and the Historic City of Vigan in the Philippines are set to receive a boost through the second phase of the UNESCO Programme linking World Heritage sites and museums: Exploring World Heritage Sites in Southeast Asia – Revitalising World Heritage site museums in the Philippines and Malaysia. Capitalising on the successful implementation of its initial phase in Cambodia, Laos and Vietnam, the core objective of the project is to strengthen the regional network of World Heritage sites, museums and interpretation centres dedicated to cultural sites, through a series of activities that would involve professionals as well as the local communities, especially women and the youth.
Historic City of Melaka, Malaysia
The historic centre of this vivid Malaysian city was awarded UNESCO World Heritage status in 2008, as a testimony to 500 years of trading and cultural exchanges between East and West.  Colourful and flowery trishaws cruising around town, streets lined with crimson buildings, a great selection of museums and art galleries, combined with religious buildings of different faiths, ethnic quarters, many languages and festivals, dances, costumes, art and music make Melaka a rich and unparalleled cultural experience. The city's architecture reflects a beautiful amalgamation of Portuguese, Dutch and British designs, while significant Chinese and Indian influences also paint its cultural landscape, making it a veritable melting pot of cultures.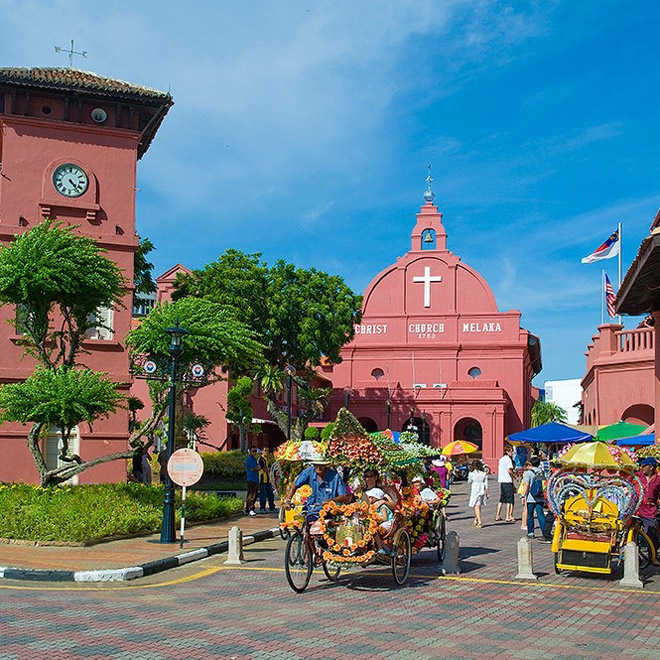 Historic City of George Town, Malaysia
Known as the food capital of Malaysia, the city of George Town is also admired for its multiculturalism and its quaint and vibrant architecture. It made it to the World Heritage list in 2008, coupled with the city of Melaka. From beautiful heritage buildings and charming boutiques and cafés to modern skyscrapers and chic shopping complexes, George Town has something for everyone. The site consists of a number of historical buildings constructed by European traders that settled there during the British East India Company, and later by British colonists and migrants from various parts of the India-China trading route, reflecting a wonderful blend of Asian and European cultural elements.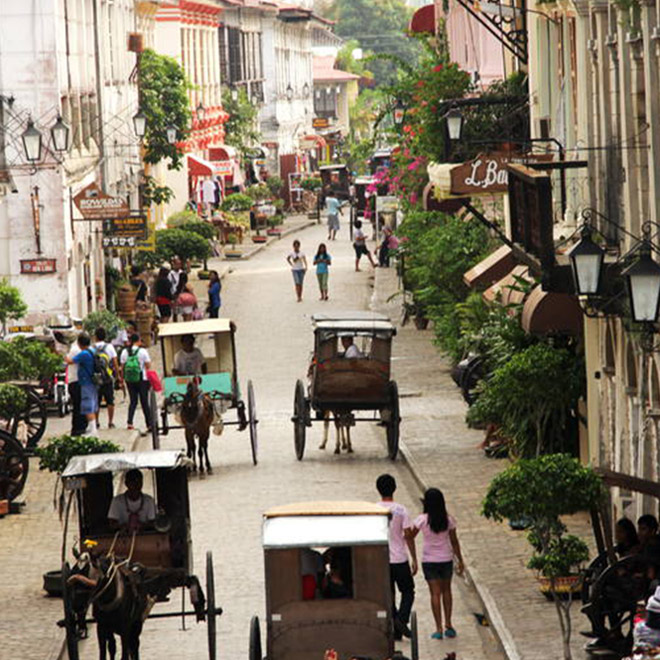 Historic City of Vigan, Philippines
Inscribed to the World Heritage list in the year 1999, the town established in the16th century is considered as the best-preserved example of Spanish colonial town in Asia and earned the UNESCO World Heritage Centre's award for Best Practice in Sustainable Conservation & Management of World Heritage Properties in 2012. Modern-day Vigan represents a unique fusion of Asian and European architectural designs and planning with its cobblestone streets and well-preserved heritage buildings and edifices. The town also boasts of an exquisite variety of traditional handicrafts, in particular abel weaving – a traditional, labour-intensive weave using locally-sourced cotton yarn (sagut) that helps produce a thick cotton fabric.